This Adorable House Is More Spacious Than You Would Imagine; Visit it to Discover What it Offers You!
This article is also available in:
French
A house for sale in the Rivière-des-Prairies—Pointe-aux-Trembles borough that will be perfect for you and your family!
A house for sale in the Rivière-des-Prairies—Pointe-aux-Trembles borough that will be perfect for you and your family!
If you want to purchase a spacious home in Montreal's Rivière-des-Prairies—Pointe-aux-Trembles Borough, look no further. Located at 9505 5e rue, and listed for $349,000, this 4-bedroom, 4-bathroom has style and space to spare.
This single-family home was built in 1945 on a 7685 square-foot lot and comes complete with everything from a finished basement to a gas fireplace. Don't let the adorable exterior of this home fool you; it is actually much more spacious inside than the exterior would lead you to believe!
Nested in the Rivière-des-Prairies neighborhood, this handsome house for sale features an integrated heated garage, parking for five vehicles, a gas fireplace, electric heating with convection and electric baseboards, and a fully finished basement with external entrance/exit.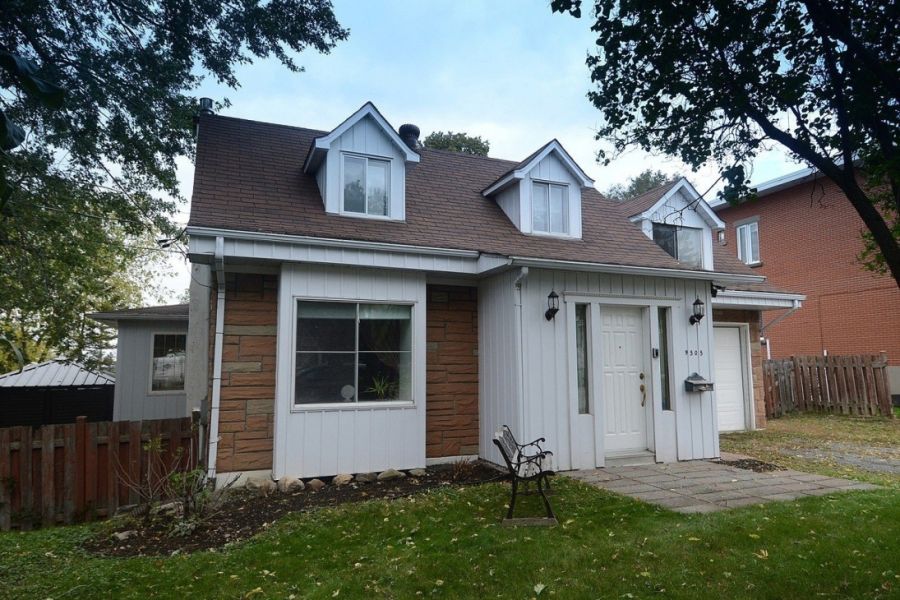 The main level of this home is where you will find the living room, kitchen, dining room, and two bathrooms (yes, two bathrooms on one floor!). All rooms on the main level feature laminate flooring, except for the larger bathroom, which has ceramic flooring.
When you first enter this home, you will instantly be struck by the pretty winding staircase and decorative wood beam across the ceiling…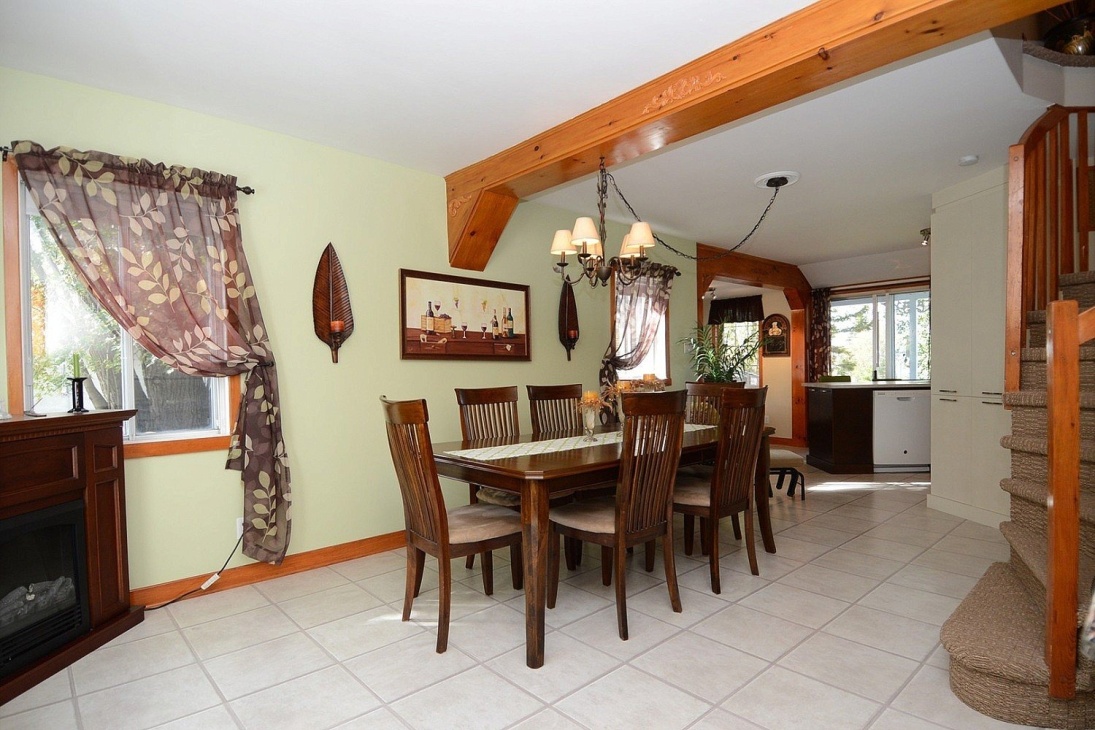 Make your way to the kitchen to admire the practical peninsula island and sleek cabinetry. The dinette area is surrounded by windows, making this the perfect spot for morning breakfasts surrounded by sunshine and nature.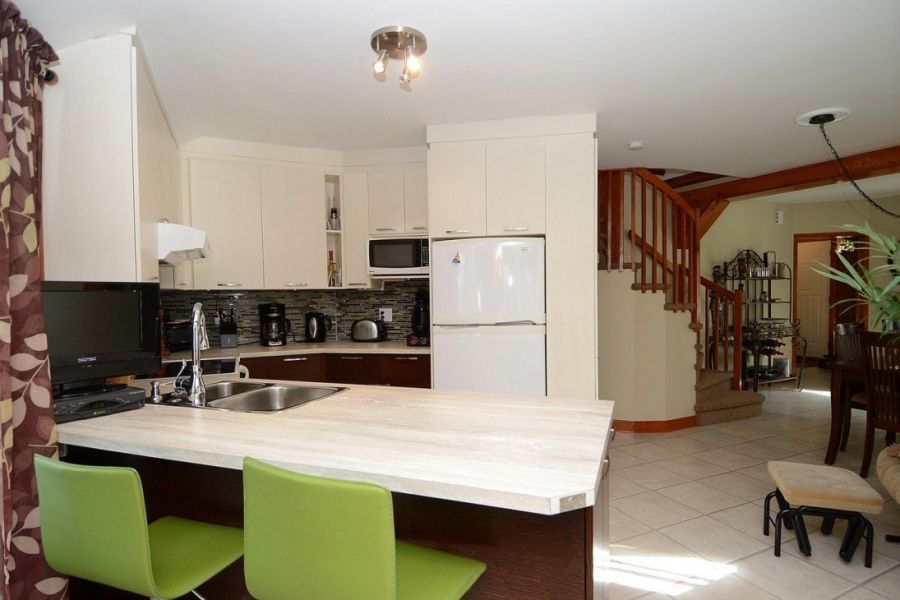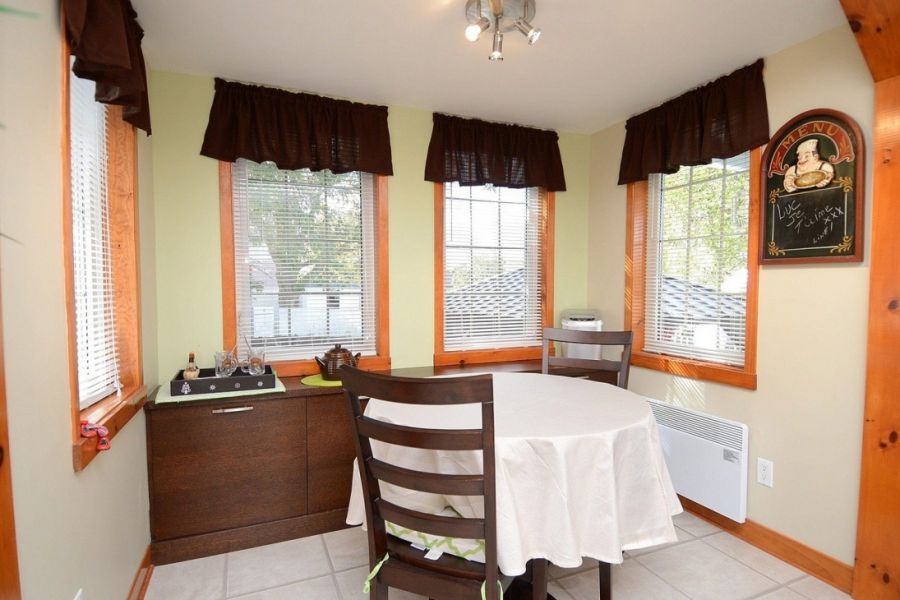 The living room also has loads of light streaming in and adding a warm and enchanting glow…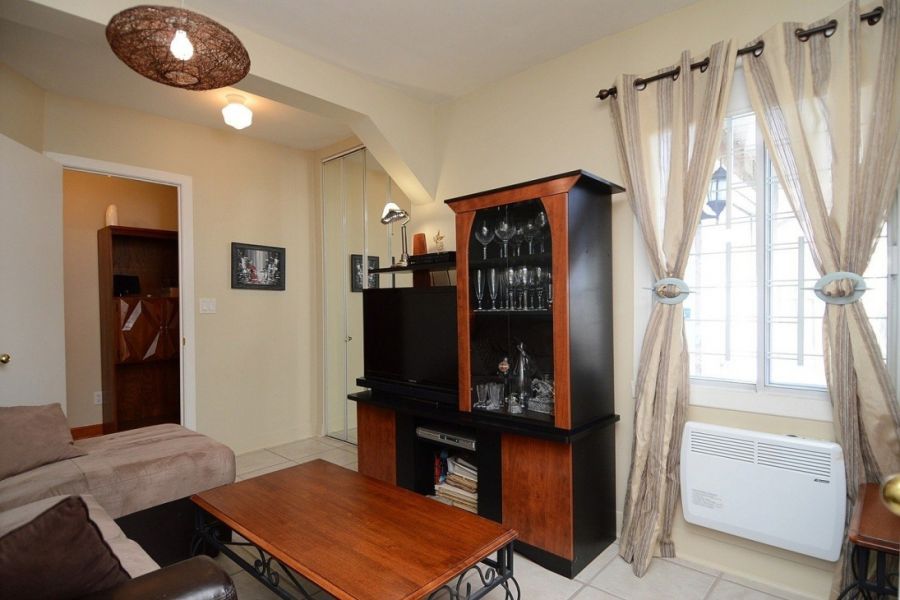 The second living room (with a laundry room) can easily be transformed according to your needs: a large bedroom, an artist's studio, a game room…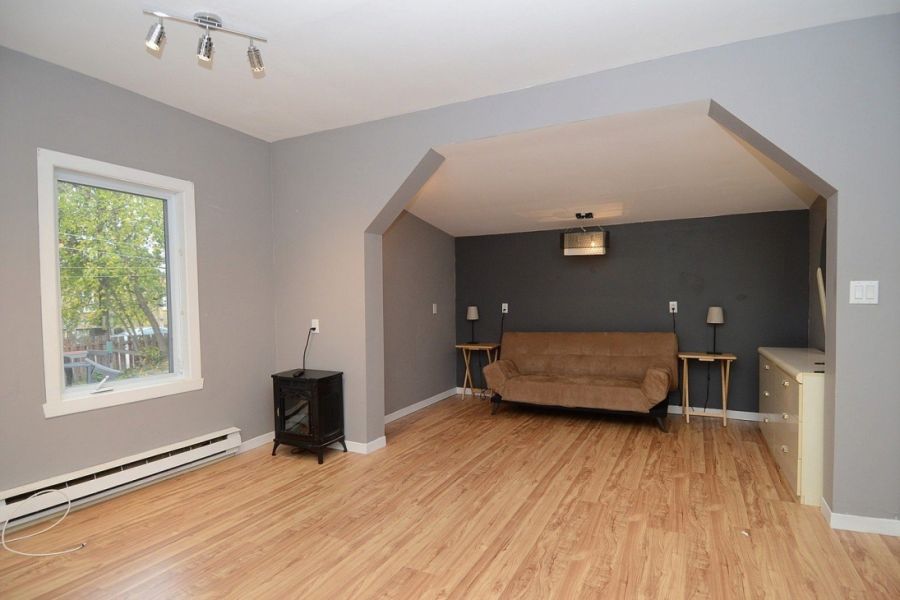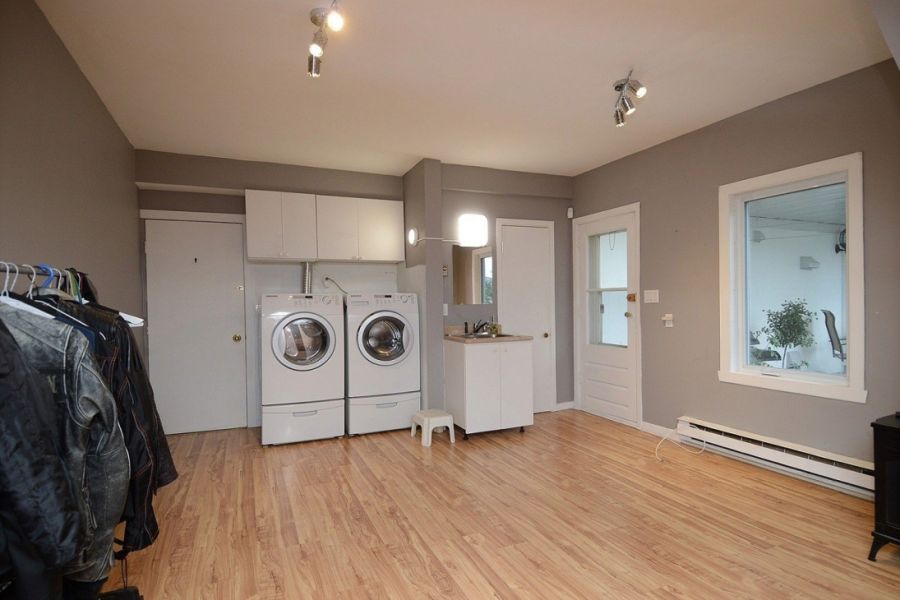 Be sure to peruse the multiple bathrooms throughout this home, where you will find everything from soaking tubs to decorative sinks and makeup vanities.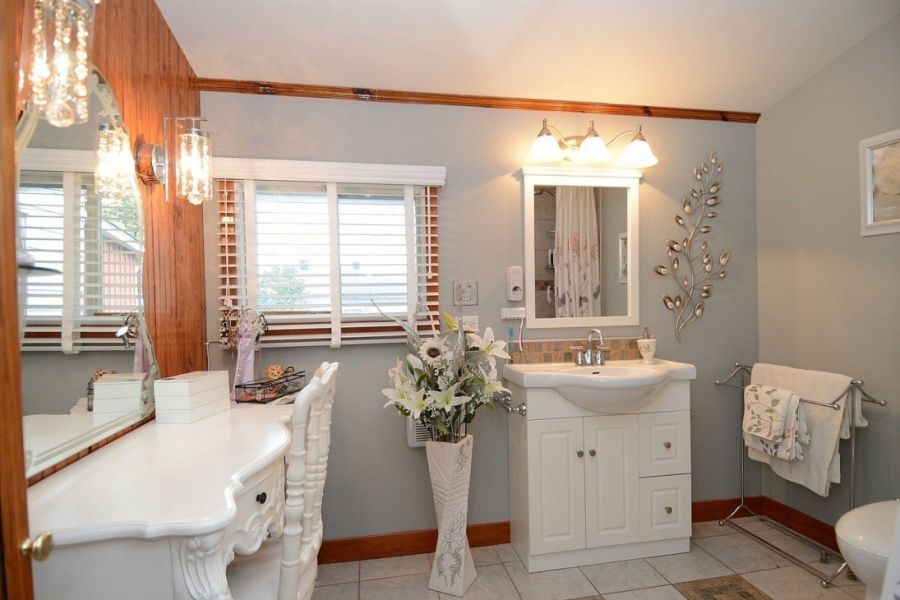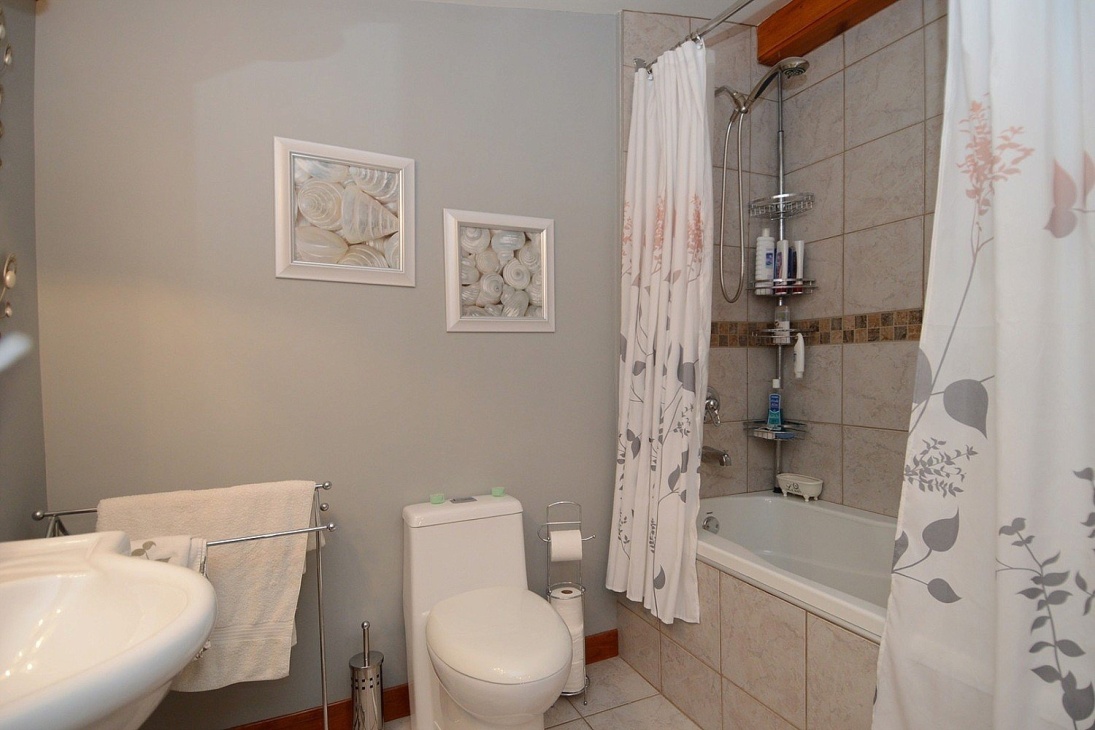 On the second level of this house for sale, you will find the master bedroom with a large walk-in, another bedroom, an office, a bathroom, and a storage area. All rooms on the second level have lovely laminate flooring. The second level of this home has oodles of space. From the office area (perfect for a home office if you work from home) to the master bedroom, you won't know what to do with all the space you'll have to enjoy.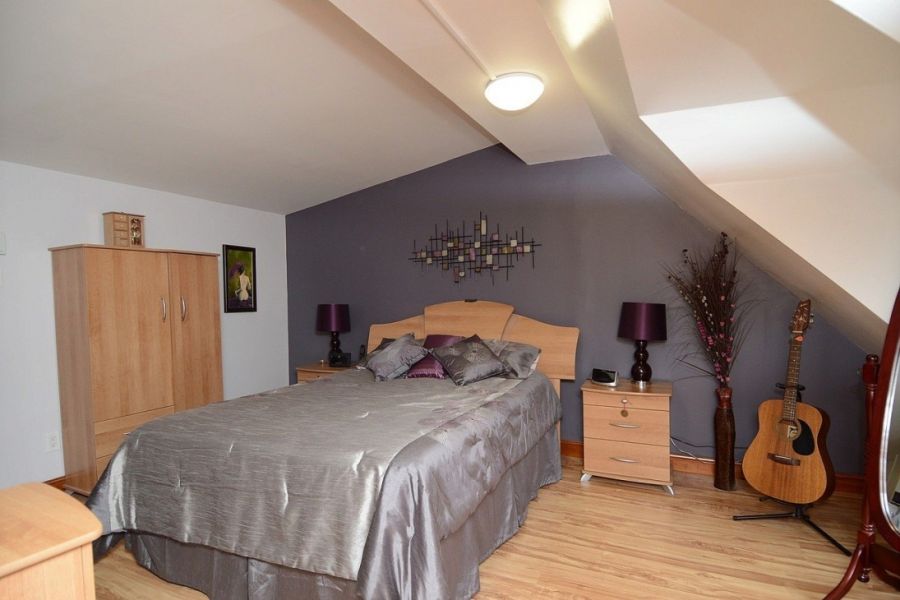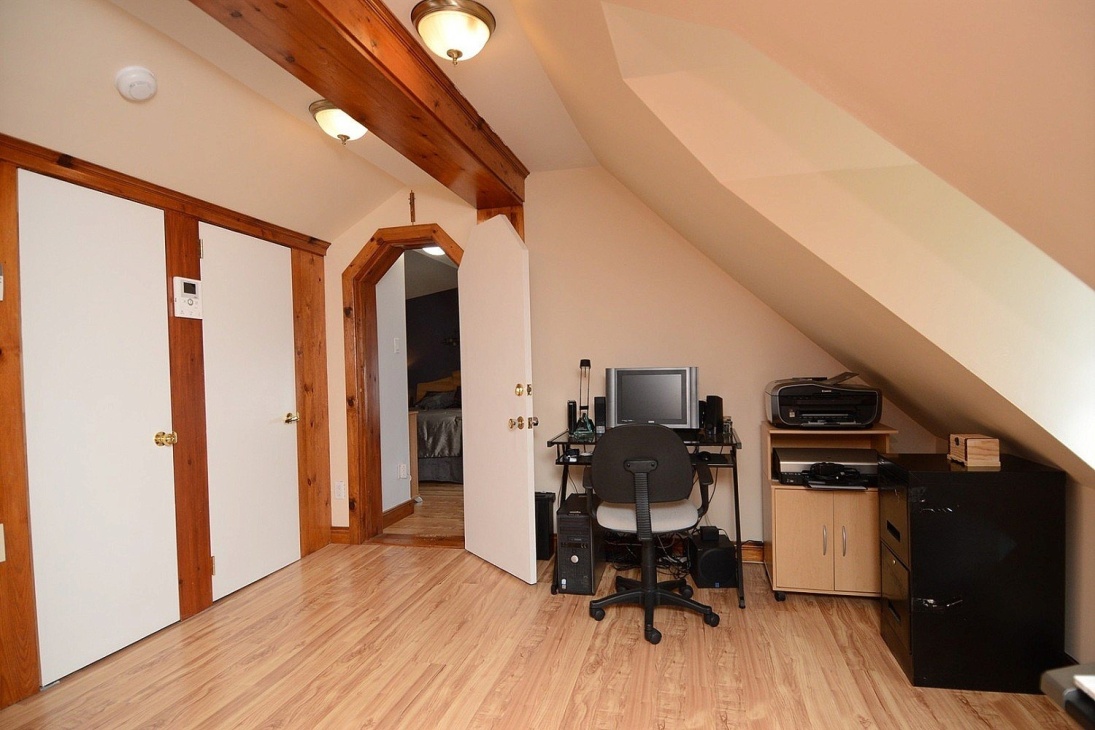 Down in the basement you will discover a family room, cold room, storage room, and yet another bathroom. Both the storage room and the cold room/cellar have concrete floors, while the other rooms in the basement have laminate flooring. The family room can be used as is, or can be converted to a media room or games room. Be sure to note the gas fireplace in the basement family room as well as the decorative stone wall. Such style!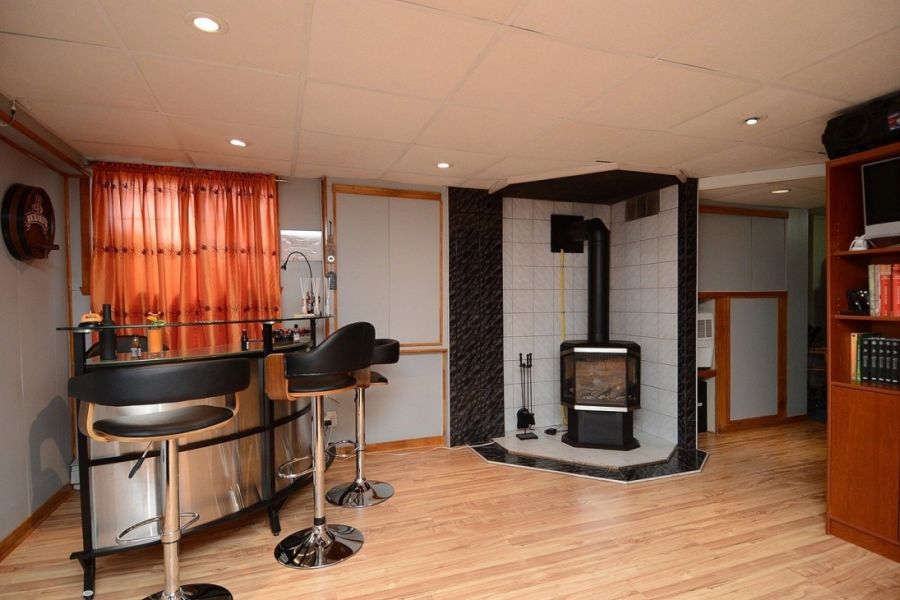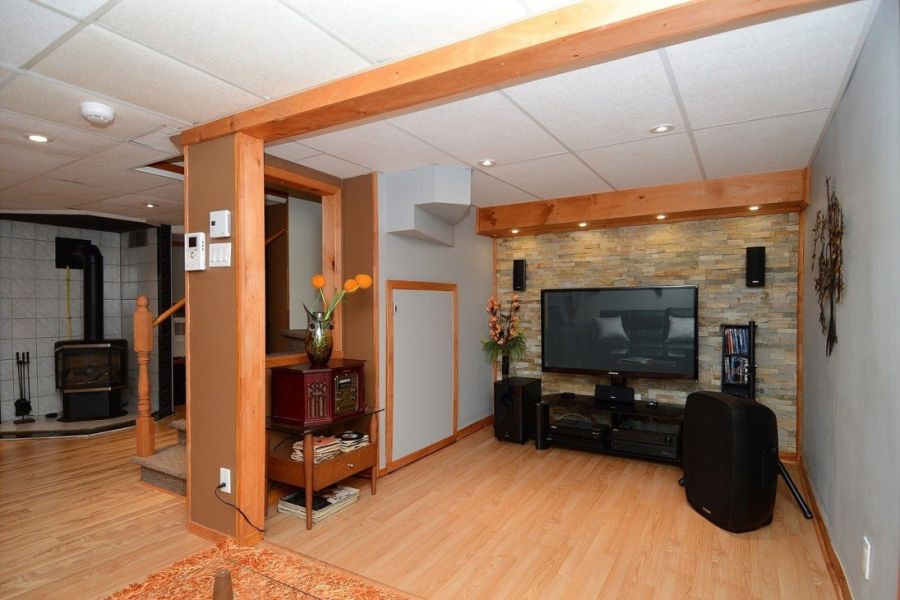 The backyard is spacious and lush. There is so much room you can easily add a hammock, outdoor table and chairs, or even a gazebo and hot tub.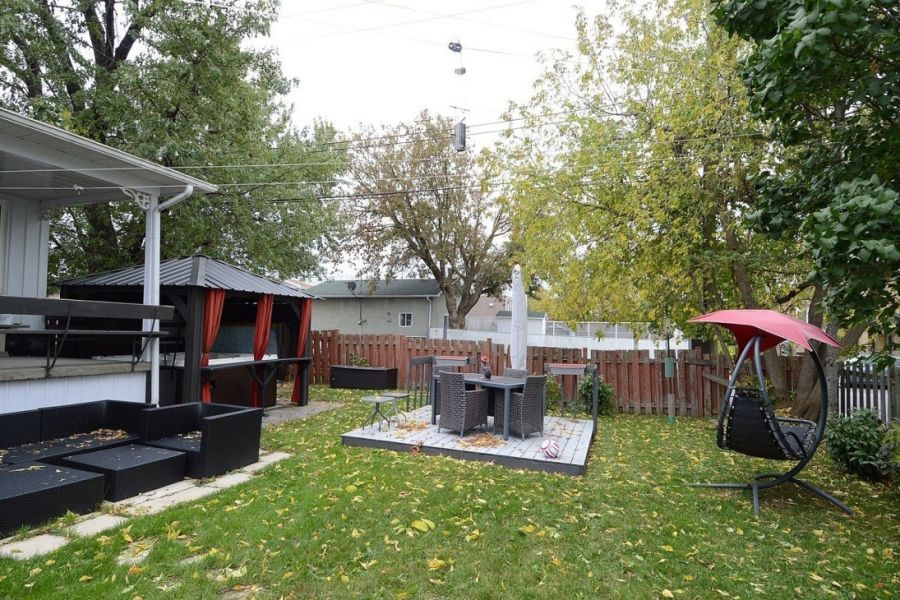 This picturesque property is close to parks and schools (daycare, elementary, high school) as well as public transportation and a major highway. If this sounds like the dream home you have been longing for, check out its technical specification sheet (listing #14086409) and then connect with real estate broker Patrick Drouin of RE/MAX Ambiance to arrange a tour.
For more information, contact

Patrick Drouin
RE/MAX AMBIANCE INC.
10310, boul. Saint-Laurent Montréal
T: 514-712-1814
W:
http://patrickdrouin.ca/fr/
Ask me for more information about this property