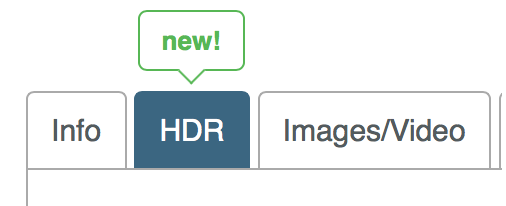 Date Online: 2020-03-01
DSLR camera's have come a long way with automatic internal processing of HDR images. However, there are still limitations with the internal processor. This is why most professional photographers prefer using an external third-part image processing solution.
Up until now, those real estate photographers have been overwhelmed by the amount of work involved with the post-production of several HDR images. Playing with multiple exposures of several photos done during a single day of work requires a lot of file manipulation and computer processing resources. As a result, productivity suffers, along with your bottom line.
That ends now with the introduction of our new fully-integrated HDR options!
The new HDR tab, located within your Tourbuzz application comes with two presets; HDReal® and Basic HDR.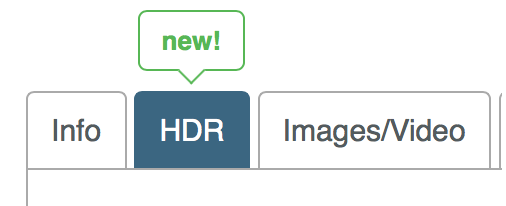 HDReal®
HDReal® is an advanced HDR-fusion technology consisting of a series of sophisticated and intelligent algorithms that on top of automatically merging multiple exposures, apply a set of image-specific edits. For example, you can apply all of the following effects to your photos:
vertical alignment and correction
automated window blends
lenses barrel distortion
lens pincushion distortion
noise reduction
sharpening
white balance correction
contrast adjustments
HDReal® offers incredible quality, with detail in the lightest and darkest parts of the image, excellent window views, perfect sharpness and contrast specifically designed for real estate web marketing applications, and vertical alignment... all achieved completely automatically.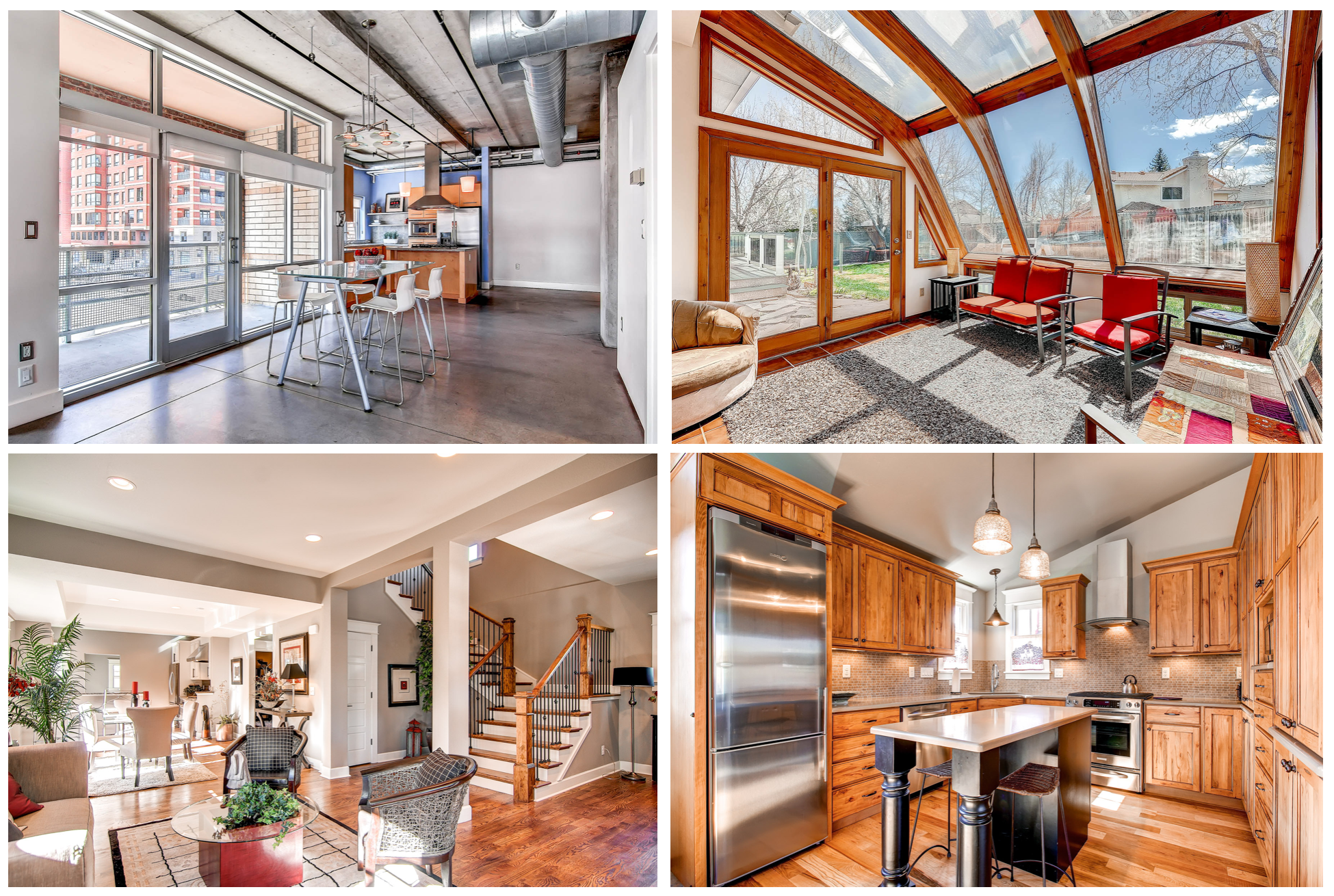 HDReal® is Always Consistent
With HDReal®, every single image is run through the exact same algorithmic process, so the final results always reflects the HDReal® standard. Weither you are a single photographer or run a multiple photographers agency, HDReal® can ensure you deliver consistent quality images.
The Best Return On Investment
With all the automations provided by HDReal®, the ROI for photographers is obvious and makes HDReal®, the most affordable real estate image processing solution anywhere, with per-image costs starting at 1 Tourbuzz credit per image for the full treatment.
Basic HDR Option
The Basic HDR is exactly that: basic!
It groups your exposures together and merges them into one single image using basic HDR techniques. You can run one free merging process per tour. Each merging process (called jobs) can process up to 50 final images. For example, if you took 7 exposures per frame and you took 50 scenes, it means that you can upload 350 images (exposures) in one single job and get 50 final images.
Note: Each additional job started within the same tour will be charged 3 credits (for another 50 final images). So make sure you upload all your photos in the first free job you get for each new tour you create.
Basic HDR for Ricoh Theta Z1
The Basic HDR has also been developed to handle 360 images coming from the Ricoh Theta Z1 and SC2. It will blend the start and the end of the 360 image in order to avoid the line created from the 2 lens connection. Note that the automatic HDR of the Ricoh camera is doing this by default. This line correction is only needed for photographers using manual braketing which is highly recommended for best image quality with your Ricoh camera.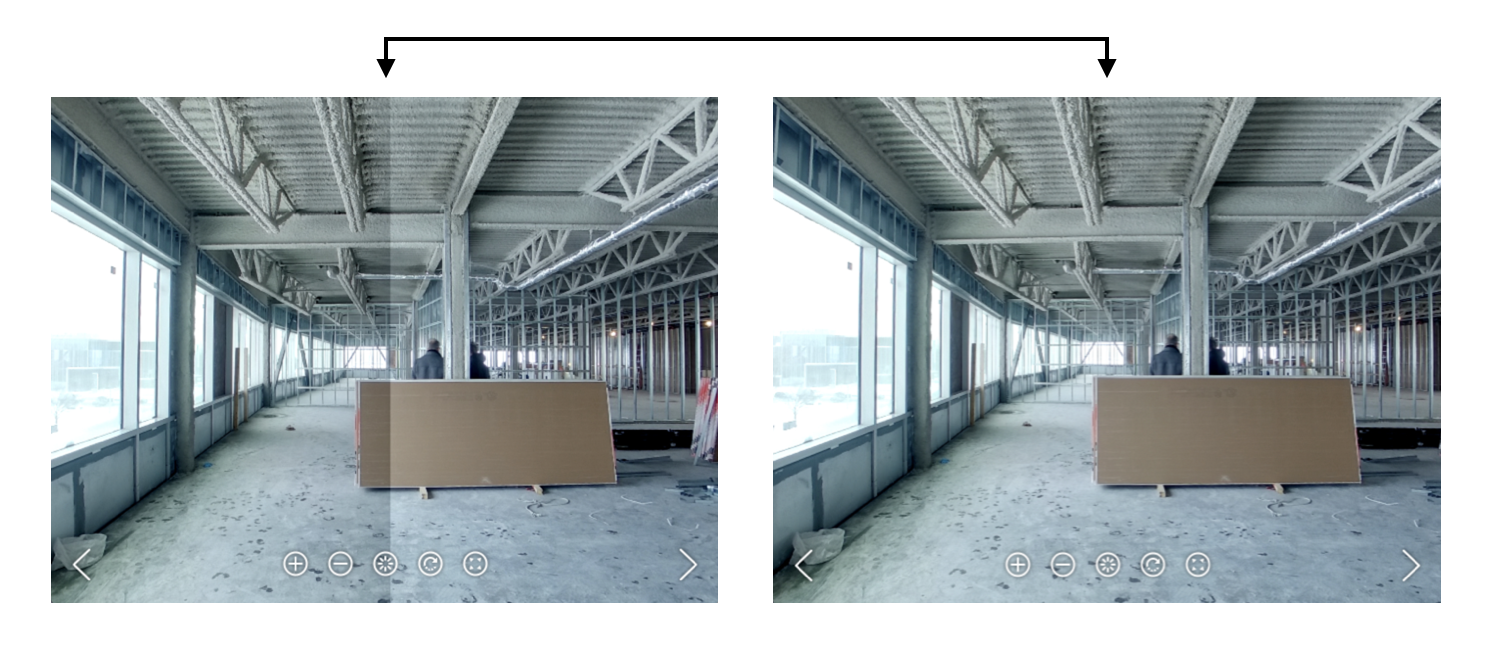 Reference: 360 image blend correction
The Basic HDR and will also correct the merging circle at the top of 360 images.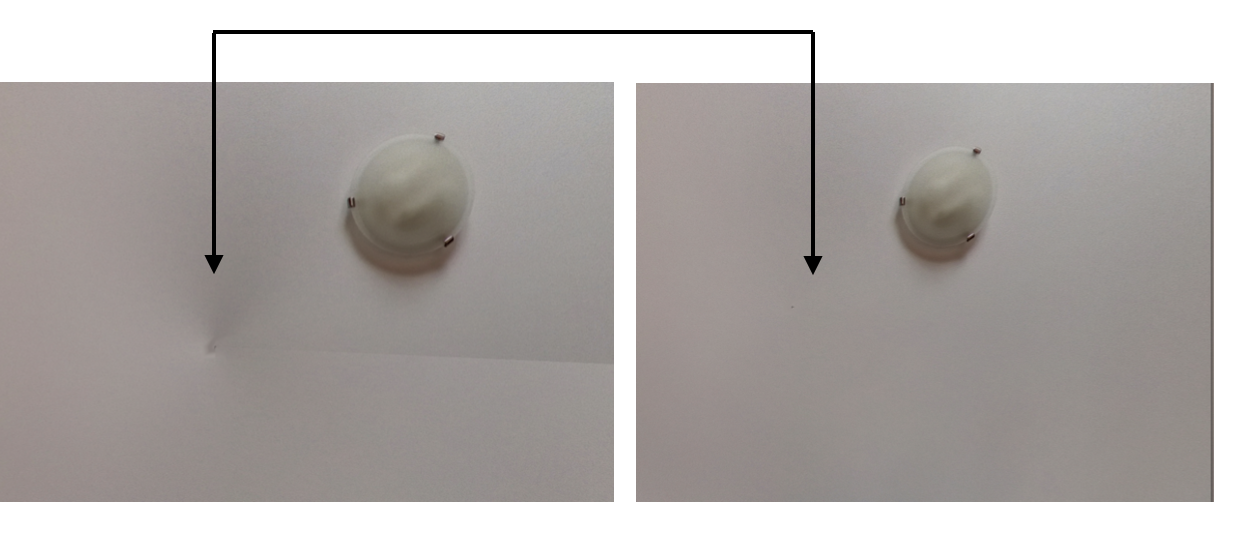 Reference: Basid HDR Top Correction
Both HDR options will provide you with highly intuitive features to upload your images (exposures), automatically group them by scenes and visually review all photos to spot any bad images.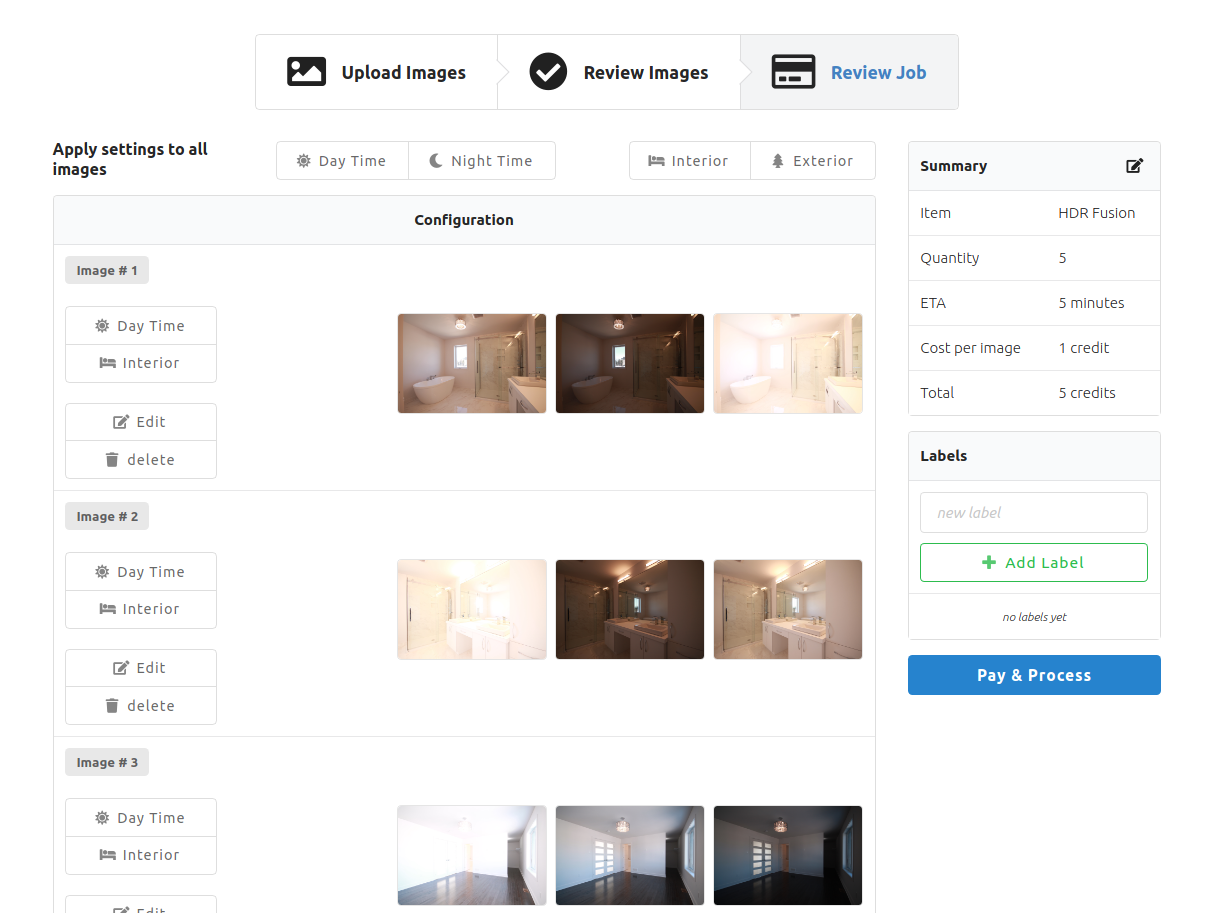 Once the HDR fusion has been rendered, you will have the choice to transfer images into the single property website or to download the photos for additional edits from you, saving you a ton of time!

How To Make The Most Out of Our New HDR Options
In order to help you make the most out of both HDR options, here are some tips to consider.
If you want to use the automatic built-in auto-bracketing settings available in most DSLR cameras, we suggest putting the camera on Aperture Priority. Many auto-bracketing features will only do 3 brackets (-2,0,2) at different shutter speeds. Some cameras like the Nikon D800 will do up to 9 exposures.
The image histogram will tell you if the exposure of an image is good or not just by looking at the curve of the percentage of each colour present in the image. If the exposure is all black, it will pull the whites of the final image to gray. If the exposure is all white, it will pull the dark colours to pale.
Shooting Facing the Sun
In many real estate photography scenes, your camera will face a sunny window surrounded by dark elements. In those cases, decrease your brackets slighlty such as (-3, -2, 0, 2). You will obtain a more detailed and contrasted view through the window.
Shooting basements (or low light environments)
In low light scenes like basements, do the opposite. Increase the brackets slightly. Many photographers make the mistake of cranking up the ISO to increase the shutter speed in dark environments. The danger with this is that you will also increase the noise in the final images. So if you use this ISO pumped technique, you will speed up your shooting time but it might affect your post-production time as well.
Setting The Proper Number Of Exposures During A Shoot
Many real estate photographers will take as many exposures per frame as possible in order to avoid changing the braketing settings of their camera when facing windows or in low light environments. During post-production, photographers will manually select the good exposures. In our opinion, 9 exposures will ensure that you have covered all possible ranges of tones. Our years of experience with HDR have shown that the more good photos you have to merge, the better the final HDR images will be.
This is what we are recommending and it is now easier than ever to apply this post-production selective approach.
To help you spot bad exposures, the Tourbuzz application is tagging photos that don't reach a specific histogram curve goal. You can delete those images one by one or all at once. You can also decide to keep them depending on the final image result wanted. If you find your final image is too dark, you would want to keep the lighter exposed photo.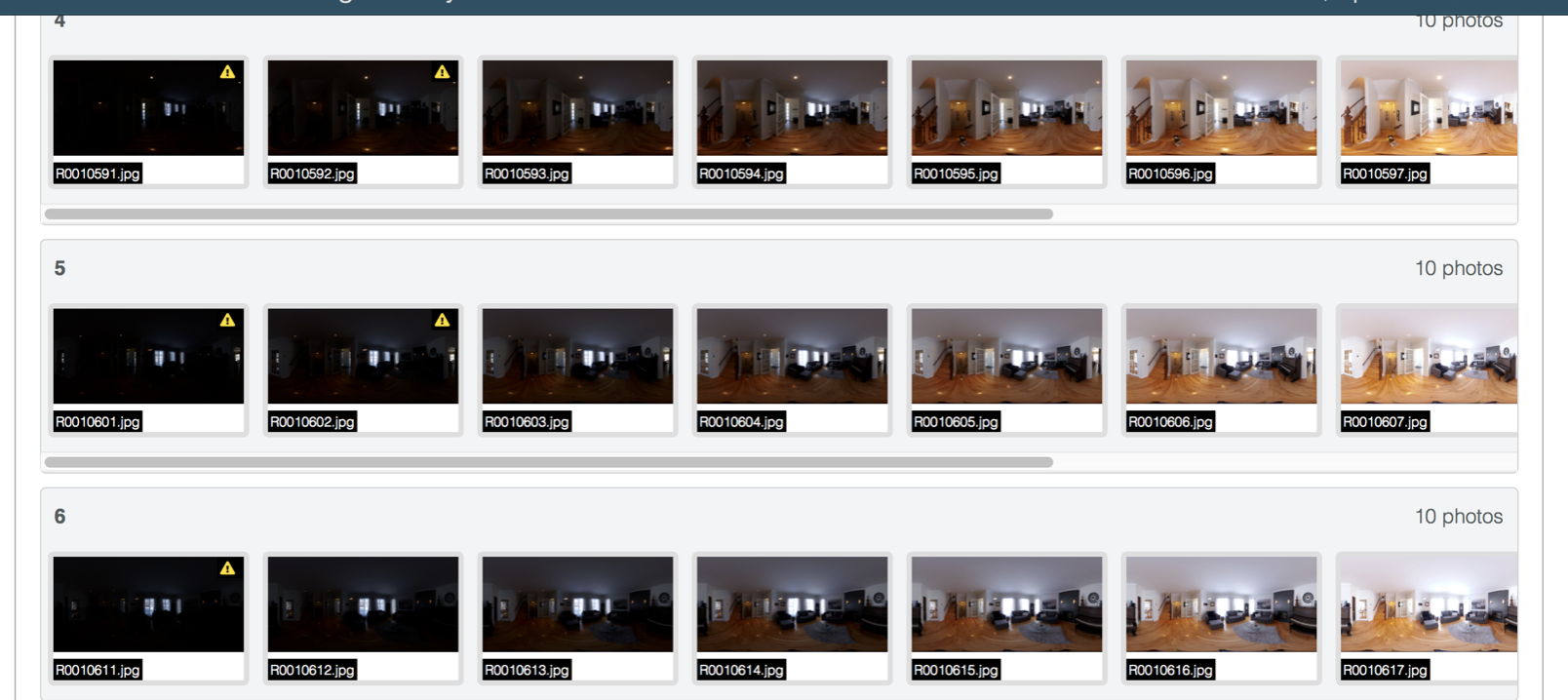 Manual Bracketing
If your auto-bracketing feature of your DSLR just takes three exposures and you want to do more, you will have to use the manual mode. That means you will have to set the bracketing manually between each shot, stepping by 1 or 2 depending on your needs, for an example -2, -1, 0, +1, +2.
Note that if your camera already has a HDR braketing fearure, it will manage the shuttle speed for you. With camera such as the Ricoh Theta Z1, if you want to set each the bracketing by yourself, we are recommending that you fix your aperture and play only with the shuttle speed. It could look like an aperture at 2.1 with shuttle speeds at ( 1/2000, 1/800, 1/320, 1/125, 1/50, 1/20, 1/8, 1/3, 1/2).
Avoid Image Noises
Whatever you use automatic or manual bracketing technics, always try to use the lowest ISO possible. HDR is well known to amplify noise. Each DSLR camera has different qualities of ISO but still, the lowest value is often the best choice. Of course, on automatic bracketing mode, using a low ISO can increase the shooting time a bit. But the results are worth it.
In our case, in outdoor scenes, we always try to use ISO 100 or even lower if available on the camera. Indoors, we try to never go higher than 200 ISO, and sometimes 400 for low light scenes when its getting close to the end of the day and that you are looking forward to get back home!!!
With 360 lens cameras like the Ricoh Theta Z1, we recommend using ISO 80 for all exposures as the ISO of the Theta is generating a lot of noises.
Avoid vibration
When using manual techniques, make sure you have a heavy tripod so that your camera won't move between each shot. Just triggering the camera can create micro-vibrations that may blur the image. Whether is manual or automatic bracketing, we strongly suggest using a remote trigger to avoid putting your hands on the camera which can slightly change its position.
We know that with Ricoh Theta Z1 you can shot a 360 image in 2 shots in order to avoid having to hide from the camera. If you use manual multi-braketing mode, we are not recommending using this 2 shots technic which can cause micro vibrations.
White Balance
HDR is well known to amplify yellow colour too easily. If you do have final images that are appearing too yellow, it is simply because your white balance was too warm. Ideally, using a Custom White Balance will increase your chances to reach the closest true colour of a scene once exposures are merged.
Custom White balance is set using a gray card that has a reading of 18% gray, the midpoint between true black and true white or white card that you place in front of you and take a shot. You can find a ton of information about how to set custom white-balance on the web if are not familiar with this technic.
The custom White Balance will have to be reset for every room which can be a time burner in high volume photography business context. Therefore, make sure that at least you have chosen Auto White Balance (AWB) which in many cases provides great results. Just don't make the mistake of choosing one fixed white balance setting for all the scenes unless they all share the same light and scene conditions.
White Balance With Ricoh Theta Z1 & SC2
One of the automatic white balance challenges that 360 lens cameras have is to evaluate the light in dark environments. This is even worse if a warm light is just on top of the camera when doing automatic HDR. A custom white balance for every brackets and multiple exposures (such as 10) will give you the true colour of the scene.

RAW vs Jpeg Images
A pixel is a pixel. RAW images are just uncompressed images. With both HDR options, you will obtain the same final image using uncompressed JPEG images. As RAW files are different for each camera manufacturers, we have decided to only accept jpeg files. Most DSLR cameras (if not all of them) will let you set the compression level of jpeg. It's often preset at 95%. We recommend to change it to 100% for optimal results.
"Yes but I use Lightroom to correct lens distortions."
Many photographers use a wide-angle lens and correct distortions using lightroom. With Lightroom, using RAW images is a must. If that is true for you, we encourage you to try the HDReal option. HDReal® will correct lens distortions and apply other cool edit features.
Have any thoughts, questions or concerns? We would love to get your feedback!