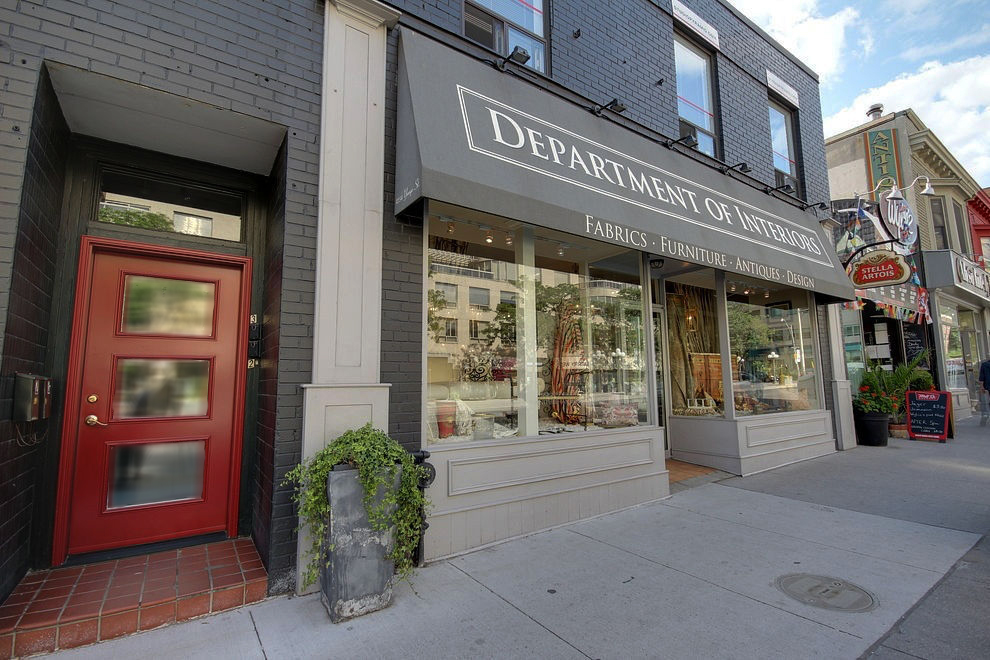 Date Online: 2018-02-12
Dans une ambiance ultra chic et très chaleureuse, venez y découvrir des tissus luxueux tous aussi beaux les uns que les autres, des meubles faits sur mesure, de rares antiquités et des pièces décoratives à couper le souffle...
Anciennement située sur l'Avenue à Toronto, la compagnie Department of Interiors a été fondée en 1986 par Robert Warsh, qui a grandi dans une famille œuvrant dans le domaine du textile depuis plus de trois générations. Aujourd'hui, la compagnie a pignon sur rue dans le prestigieux et très recherché quartier Rosedale, à quelques minutes de l'effervescence du centre-ville de Toronto.
Une boutique plus qu'inspirante!
Department of Interiors a pour but de réaliser un projet afin qu'il vous ressemble; chaque projet est unique en soi et grâce à leur service de designer d'intérieur clé en main, ils sauront vous accompagner avec brio et vous proposer une multitude d'options afin de répondre à vos besoins tout en respectant votre budget. Un service personnalisé d'une rare qualité!
Tissus, meubles, et plus encore!
Avec leur sélection exceptionnelle de tissus, leurs meubles faits sur mesure et leurs accessoires, Department of Interiors vous guidera et mettra tout en œuvre afin que la vision que vous avez de votre intérieur prenne vie sous vos yeux... Ils se spécialisent également dans la recherche d'antiquités, et dénicheront la perle rare pour vous!
Et la lumière fut!
En visitant la boutique Department of Interiors, vous trouverez aussi une sélection originale de jolis lustres, de splendides lampes de table et des appliques murales provenant d'Europe. Des vestiges du début du XIXe siècle jusqu'au milieu du XXe siècle qui illumineront avec élégance votre intérieur...
Des conseils d'experts pour un résultat wow!
Que ce soit pour ajouter un ou deux coussins à votre canapé, pour habiller vos fenêtres avec style ou pour ajouter un meuble clé à votre décor, les experts de la boutique Department of Interiors sauront vous inspirer... Leur approche est basée sur la qualité des tissus qu'ils choisissent avec le plus grand soin. Ils dénichent leurs tissus des meilleures usines de textile d'Europe et demeurent toujours connectés aux différentes tendances et aux nouveaux styles du marché.
Boutique de renom à visiter, Department of Interiors, située au 1234, rue Yonge, Toronto, saura sans aucun doute surpasser vos attentes!