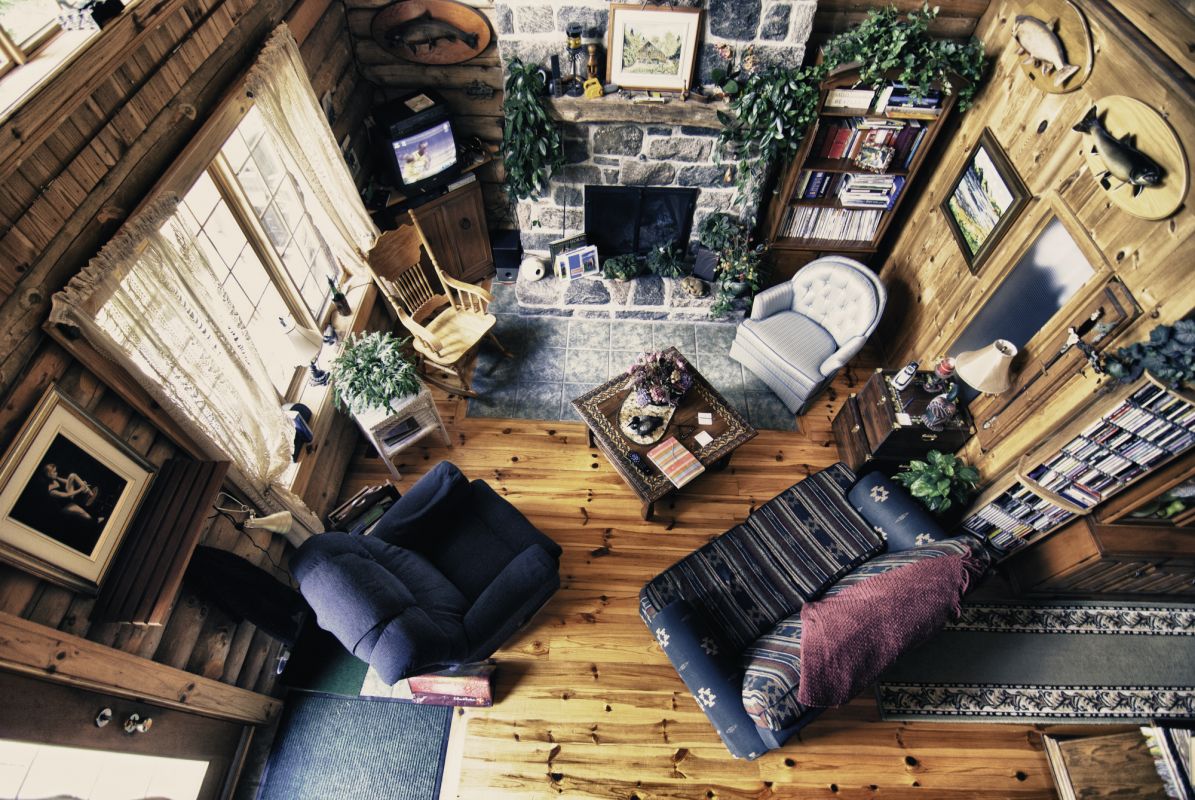 Date Online: 2018-06-20
There are more sophisticated ways to display your national pride than by using an old Canadian flag to cover your windows!
Much like the Danish hygge, Canadiana creates an intimate and warm environment, but with a touch of après-ski chic that incorporates elements of the outdoors and pays homage to our country's landscapes. Follow the guide!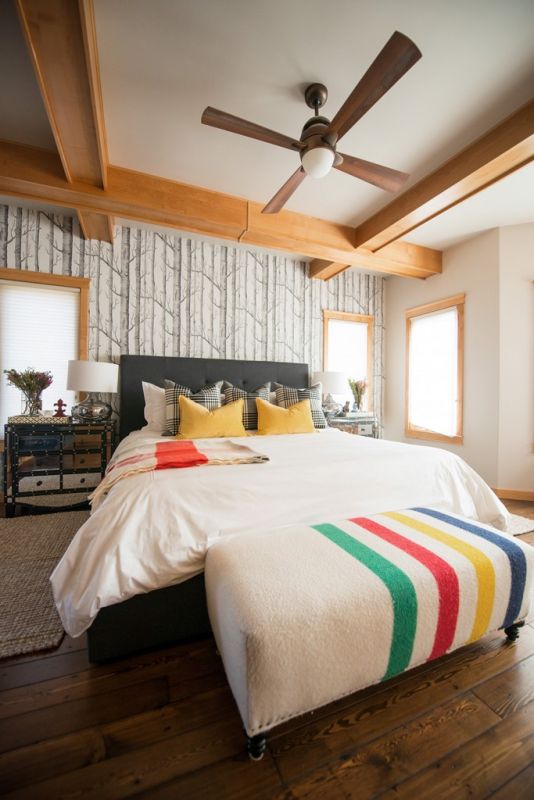 Reference: http://westernliving.ca/homes-and-design/get-the-look-cool-canadiana-bedroom/
As this decor trend is inspired by nature, the preferred colours are neutrals like grey, brown and white, cheered up with the occasional splash of deep green, ocean blue and burgundy to evoke our seas and forests. Fabrics are popular, ultrasoft and textured, preferably of a natural material (or imitations): Fur, leather, wool… Cozy carpets, cushions and blankets transform the house into a cocoon that will keep the family safe and warm all winter.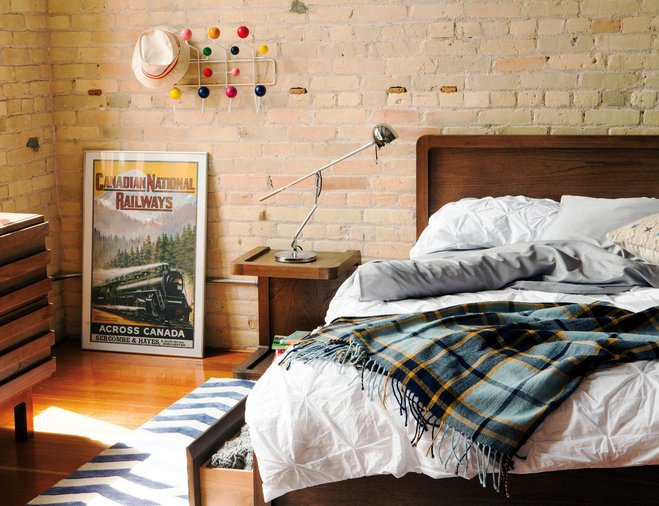 Reference: https://www.wayfair.ca/ideas-and-advice/the-ultimate-guide-to-canadiana-style-S14553.html
Whether it is maple, oak or birch, there is no more popular material than wood, in which not only is the furniture carved, but the walls, ceilings and floors are covered. In fact, there is nothing more Canadiana than exposed wood beams—an architectural detail sought by followers of the genre. Stones also hold the attention, especially on the fireplace mantel.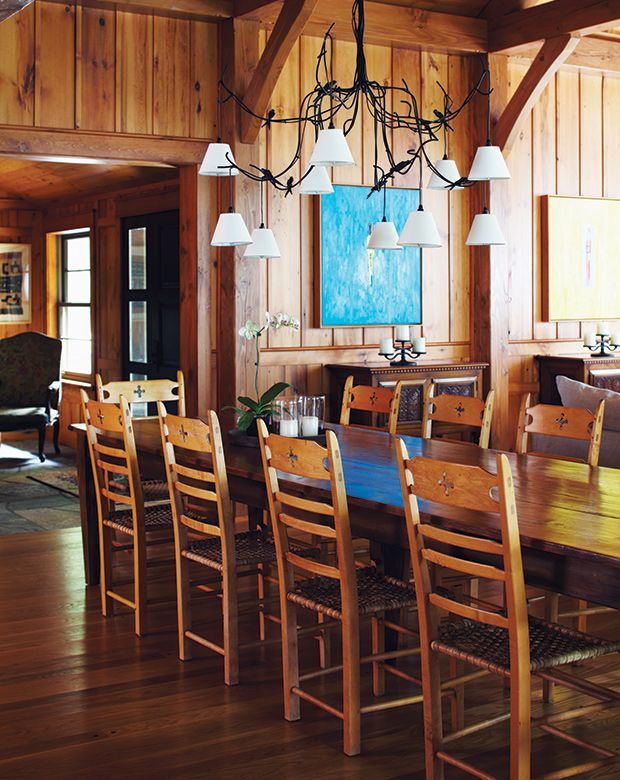 Reference: https://houseandhome.com/gallery/cozy-lodge-filled-cool-canadiana/
Rustic is at its best with a modern twist. Wood and stone contrast with materials like metal and plastic, and different elements inspired by the industrial design so dear to big city lofts. Think neo-folk, a trend that mixes urban and country and elevates tradition by bringing it up to date.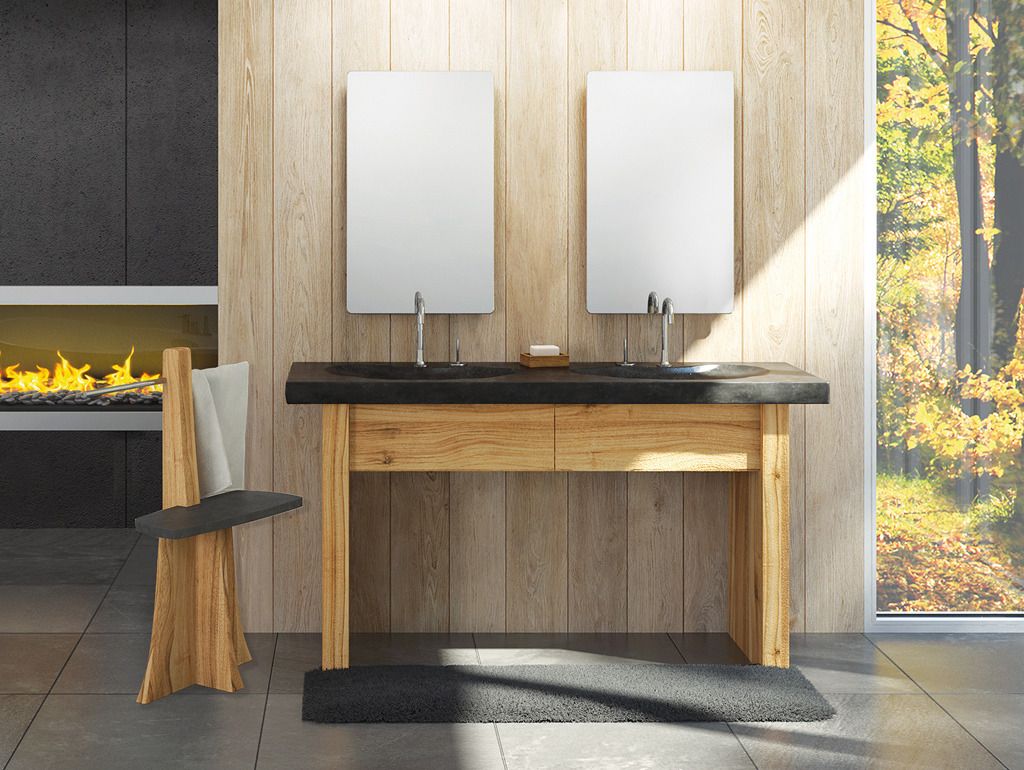 Reference: http://www.vanico-maronyx.com/Mobilier/Distinction/Bor%C3%A9ale-163#?carousel=0
Of course, accessories occupy an important place. They are inspired by the iconography of the country and the provinces, our fauna and flora, our cultural heritage. Canadiana is nostalgic with details reminiscent of arrow sashes, lumberjack jackets or Native American art. In the latter case, do more than hanging a dream catcher found in a flea market: Choose creations of First Nations artisans that really speak to you and learn more about the culture behind them. An accessory has little value if you don't understand and respect it!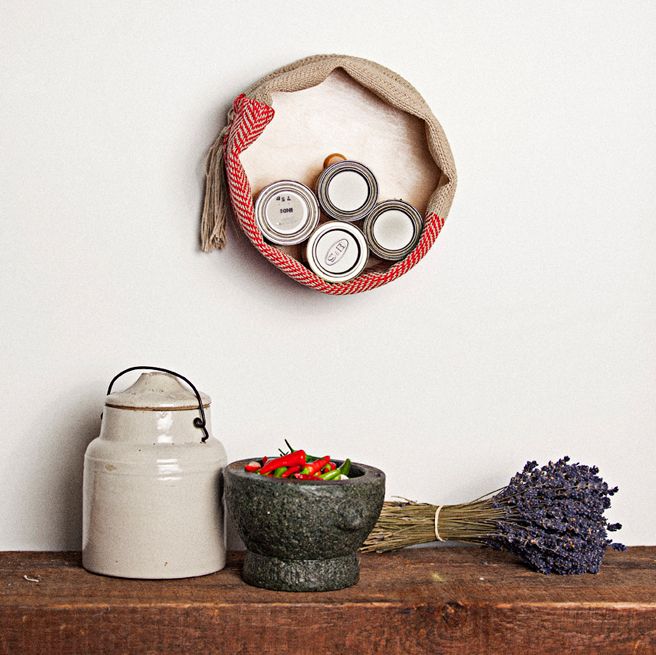 Reference: http://www.saintemarietextile.com/corbeille-murale-moyenne/
Antlers and taxidermy are reminiscent of the fur market and the fishing industry. Animals are illustrated and framed on the walls, embroidered on the bedding, carved in the wood. Obviously, we honour the creatures that abound (or used to) in our lakes and forests: Whales, salmons, bears, wolves, beavers, moose, foxes…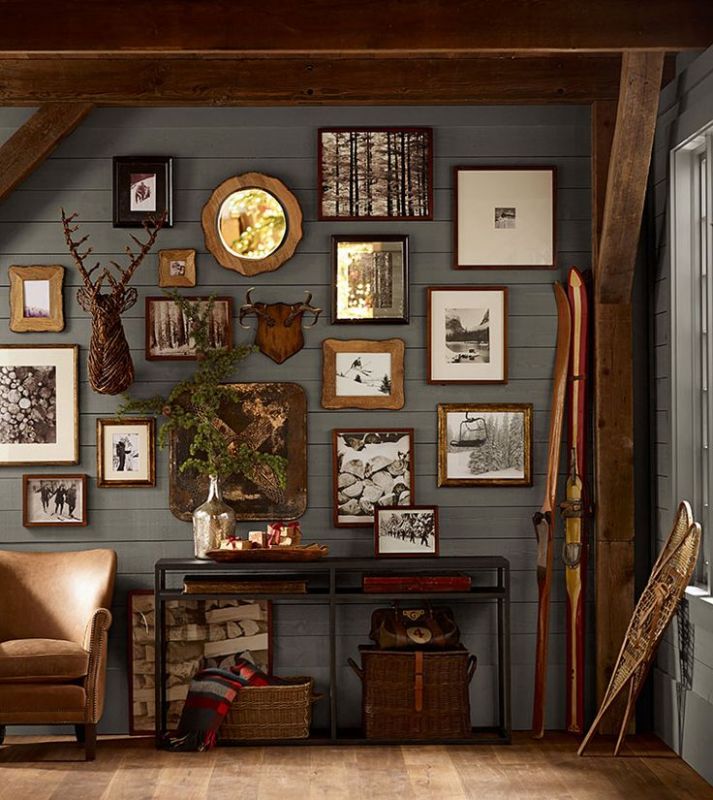 Reference: https://www.hometalk.com/3882022/gallery-wall-ideas-photos-on-canvas-photos-on-wood
Since Canada and Quebec are ideal playgrounds for a variety of outdoor sports such as skiing, hockey, canoeing and more, it's no surprise that outdoor enthusiasts display their passion at home too. Obviously, there is nothing wrong with wearing your team's colours with pride (Go Habs go!), but nostalgic Canadiana will rather highlight vintage sports items like snowshoes, oars or sleds.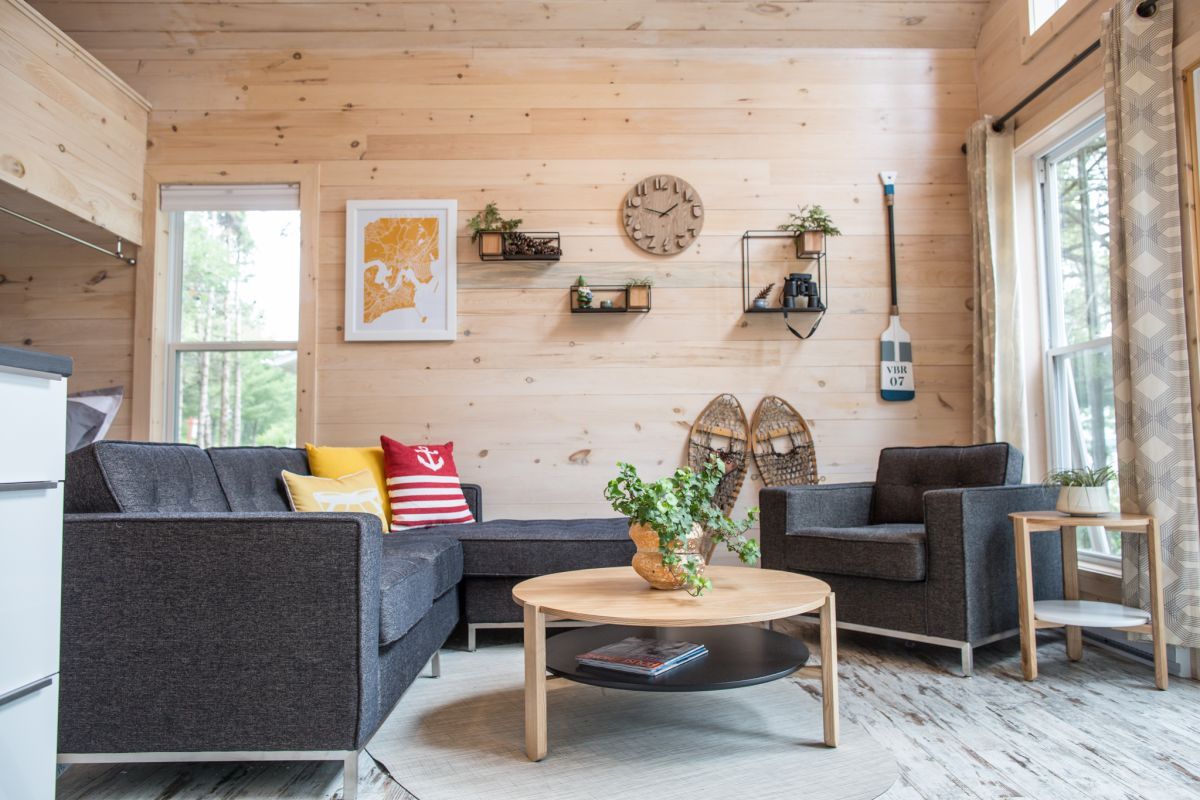 Reference: http://tuckstudio.ca/2015/08/a-before-after-makeover-this-darling-cottage-is-now-perfect-for-summer-fun-and-a-share-to-win- contest /
To honour our river, our Great Lakes and our oceans, Canadiana borrows from the coastal scenery with anchors, buoys, harpoons, oars or boats, and touches of light blue, ivory and coral. Stripes also make us travel to British Columbia and the Maritime Provinces. You may not want to cover your house with buoys as in the picture, but a boat's wheel on a wall or a shelf dedicated to nautical-inspired items will suffice.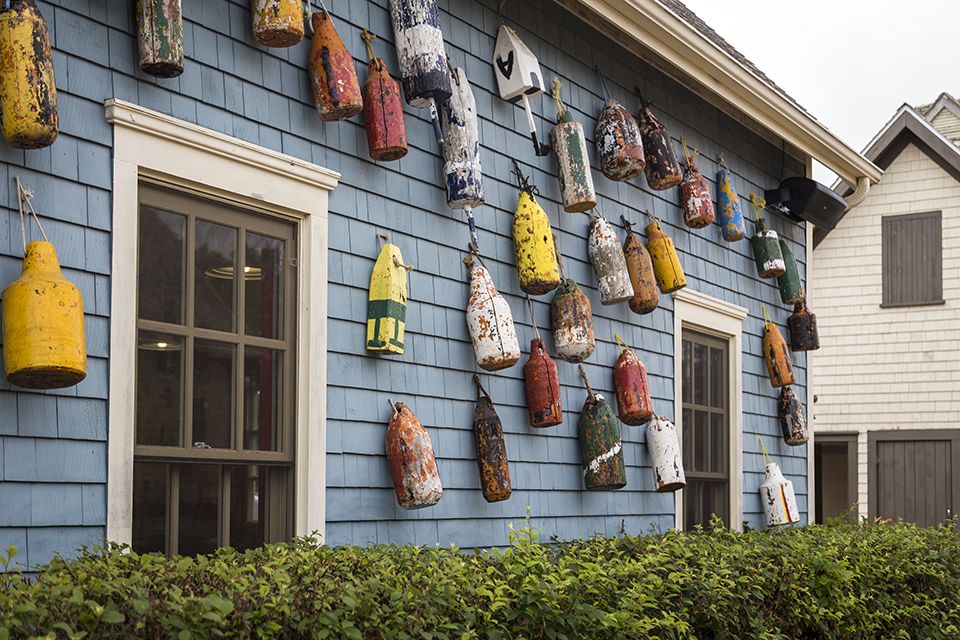 Reference: https://sharpandkeen.wordpress.com/page/3/
Want more inspiration? Get out of the house and enjoy the landscape of your city and your province. Let Canada be your muse!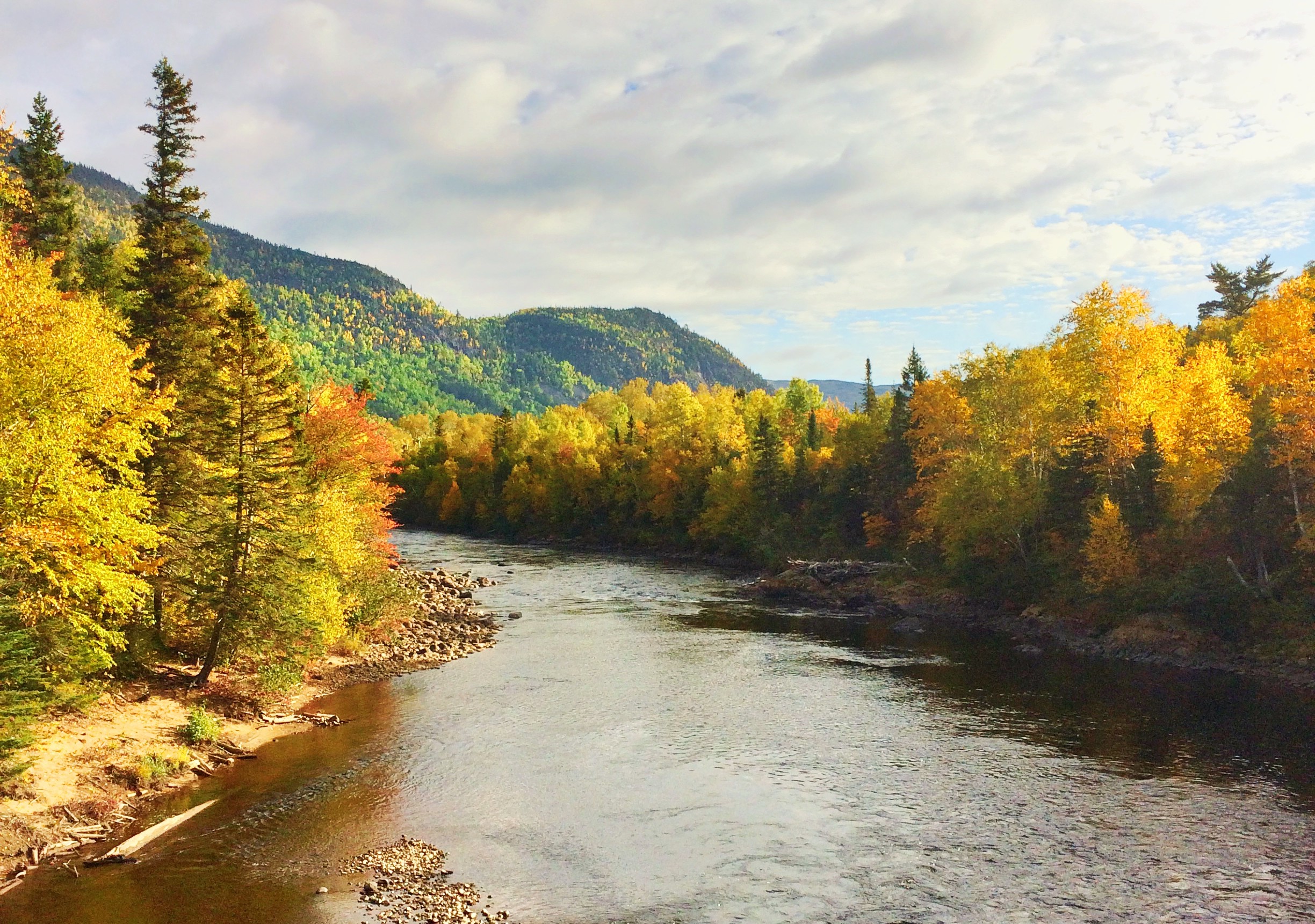 Reference: https://blogue.tourisme-charlevoix.com/charlevoix-et-ses-couleurs-dautomne/