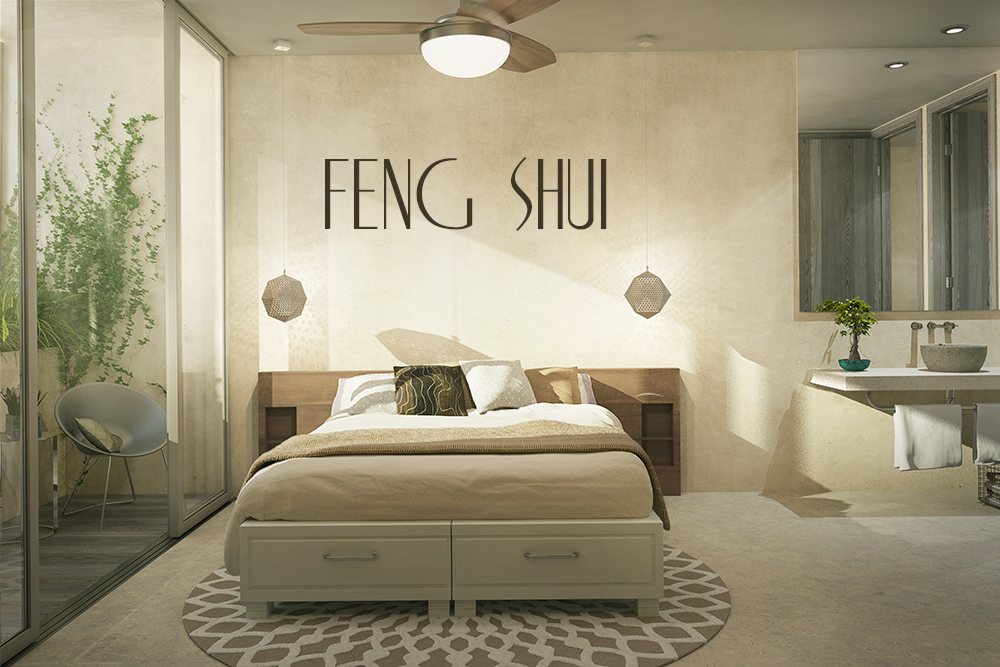 Date Online: 2017-08-08
The art of feng shui is very complex, but you can make use of its broad principles to transform your room into a more couple-oriented space.
According to feng shui, the master bedroom is an intimate space where we rest and restore our bodies through sleep, but also a place where it should be possible to disconnect from the outside world and all our problems. Here's what you need to know to get a result that lives up to the edicts of feng shui!
The bed
The ideal bed is queen or king size in order to make sure that two people can sleep well. Ideally, the bed should be centred in the room. That way, neither partner will feel "cornered" against a wall. Having access to the bed from both sides prevents one person from feeling "suffocated" by the relationship. It's also preferable to have a night table on each side, and they should not be any taller than the bed.
Source: http://bedroom-decor-design-ideas.com/feng-shui-bedroom-design-tips-and-pictures/
It's about colour, texture, and scent
The ambiance should be friendly and romantic, of course. Choose gentle colours that create warmth and relaxation. When it comes to smells, fresh scents are definitely out of the question, but it's also important not to select perfumes that are too aggressive. Lavender or fruity aromas are best. Silk and satin are de rigueur for the bedding. To maximize the sensation of comfort, you want something that's soft to the touch, in a romantic shade.
Two by two
When decorating, you should always think about placing accessories in even numbers. Two framed pictures, two cushions, four candles, etc. The number 1 is synonymous with solitude, and the number 3 suggests the existence of a third person.
Avoid:
- Colours that are too cold or too stimulating. According to the principles of feng shui, these two categories of colours both lead to anxiety and difficulty in achieving deep relaxation.
- A tablet, computer, or television.
- Disorderly clutter, especially things like bills to be paid, tomorrow's grocery list, or a basket of clothing waiting to be folded. Those make it impossible to de-stress!
- When you're lying or sitting on the bed, you should not be able to see your reflection in a mirror.
- Position the bed under a window or in a way that aligns the couple's feet directly with the door.