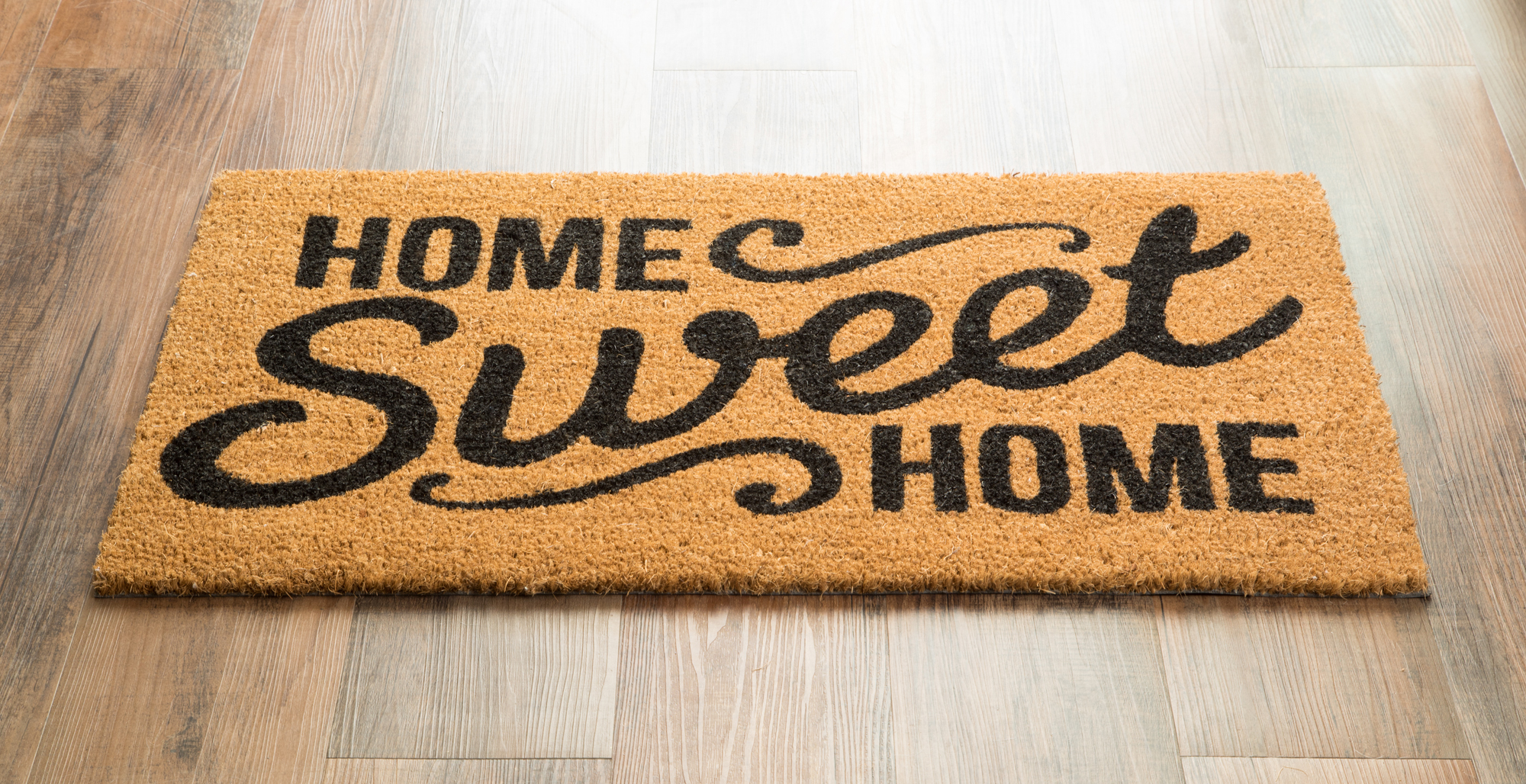 Date Online: 2018-06-05
Every move comes with a lot of adjustments that can be upsetting for everybody, especially children.
Even if you're in love with your new home, it will probably seem foreign to you during the first days, or even weeks of occupation, and with reason! It takes time to feel at home… at home!
To settle into your new environment quickly, follow these simple tips that could make all the difference.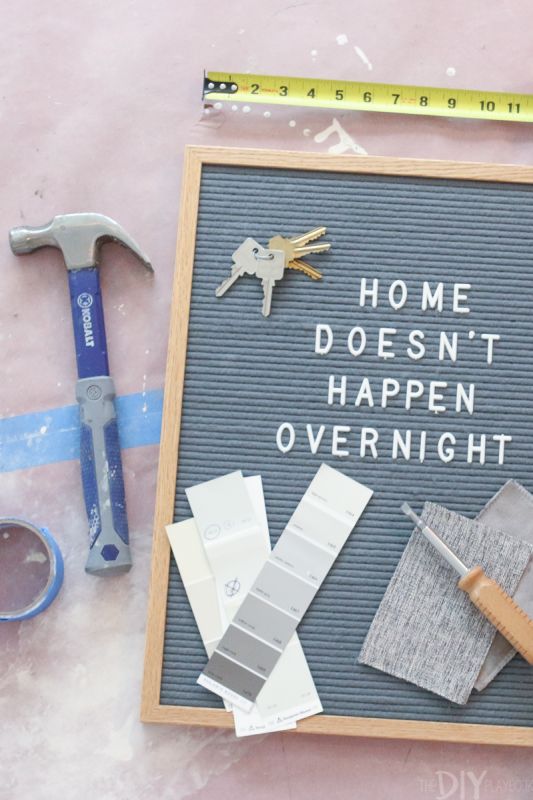 Reference: https://thediyplaybook.com/2018/05/decorate-without-renovating.html
Operation Clean-Up
Even if the house is in excellent condition, clean it to settle in faster, especially since a good cleaning will remove the odours left by the move and the previous owners. The most important rooms to clean are the ones where bacteria proliferate, such as the kitchen and the bathroom.
Make Unpacking a Priority
If, after work, you walk into a house full of cardboard boxes, you will feel overwhelmed and might find yourself missing your old home dearly. But the longer you postpone unpacking, the more difficult the task will seem.
Don't leave half-empty boxes everywhere, which will make your new place look more chaotic. Take the time to empty them properly; Otherwise, store items you do not need at the moment in plastic containers that you can put away on shelves in the basement, attic, or garage. Recycle empty boxes as soon as possible.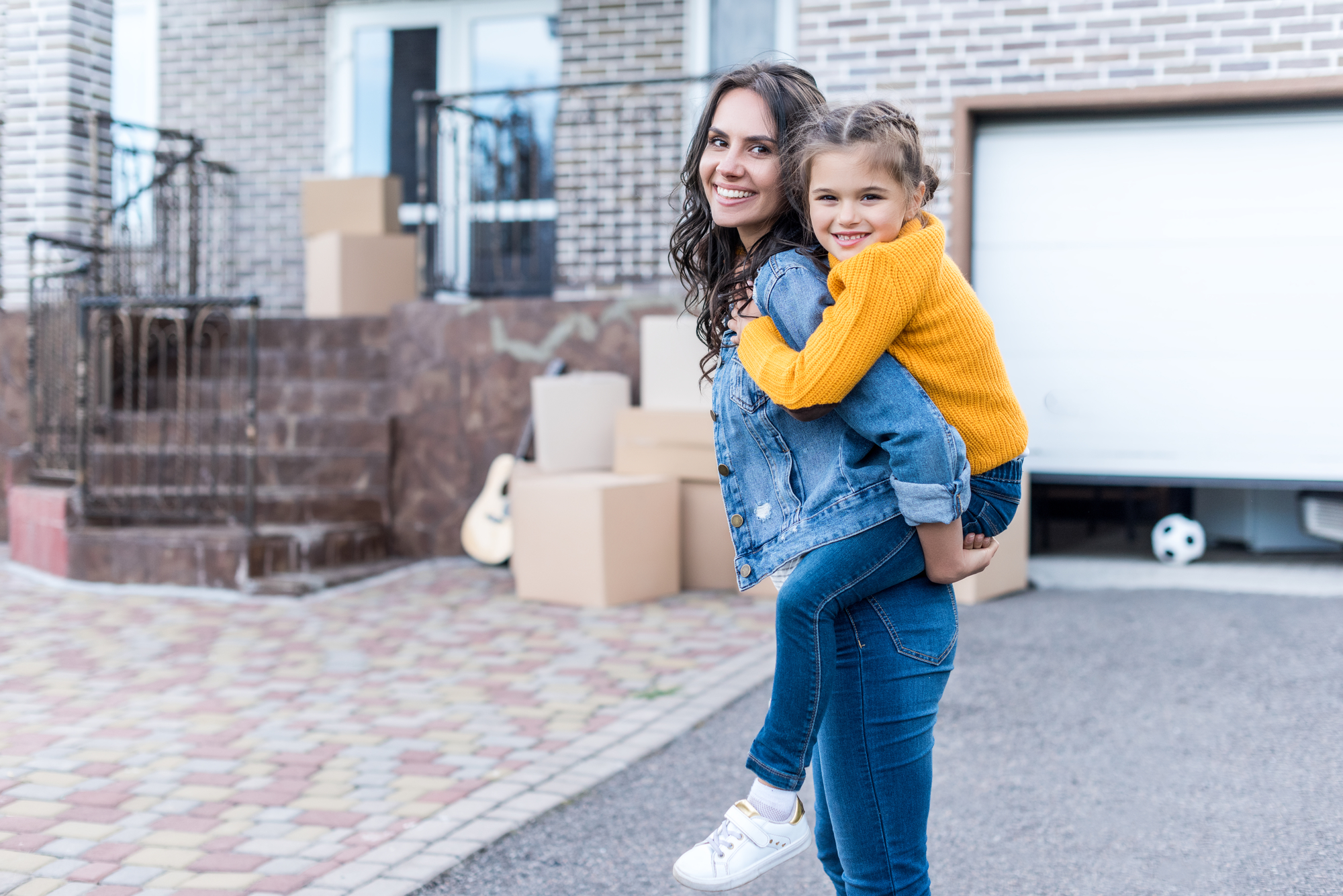 Children First…
For children, moving is a significant, sometimes even distressing, event. They need to make new friends, adjust to a different school… Prioritize your kids' bedrooms to allow them to enjoy the comfort of familiar toys and objects as soon as possible. It doesn't matter if they unpack in an order that makes no sense to you, even if it means displaying their collection of seashells before filling their dresser with clothes. Your children need to surround themselves with things that make them happy and remind them of home.
… Buddy and Tigger next!
Determine a spot for their food, water and bed right away: They'll be excited to find them. If you have a dog, go out for a walk and explore the neighbourhood together—or even better, assign this (very important) responsibility to your child! Your pets are probably a bit shaken by the move, so it's time to give them a ton of snuggles: It will make you feel better too!

Cover the Windows
Bedsheets nailed to the frame of a window, yuck! You are going through something personal that requires privacy. Besides, is there anything more annoying than indiscreet neighbours peeking in your new home? Hurry, hang those curtains!
Let There Be Light!
The light emitted by bare bulbs hanging from the ceiling can be intense, impersonal and unflattering. You will feel more comfortable by covering them with luminaries and adding softer sources of light, such as floor and bedside lamps.
Do Not Lose Your Bearings
Think about sounds you got used to in your previous home. Some might have been caused by everyday objects—a clock, for example. If you own an object like that, unpack it as soon as possible to find that familiar sound again. It will comfort you.
Your works of art and family photographs play a vital role in your decoration because you have selected and displayed them with care, pride and love. Don't wait before hanging them on your new walls. If they are not on canvases, frame them, because taped pictures give the illusion that you are simply not here to stay.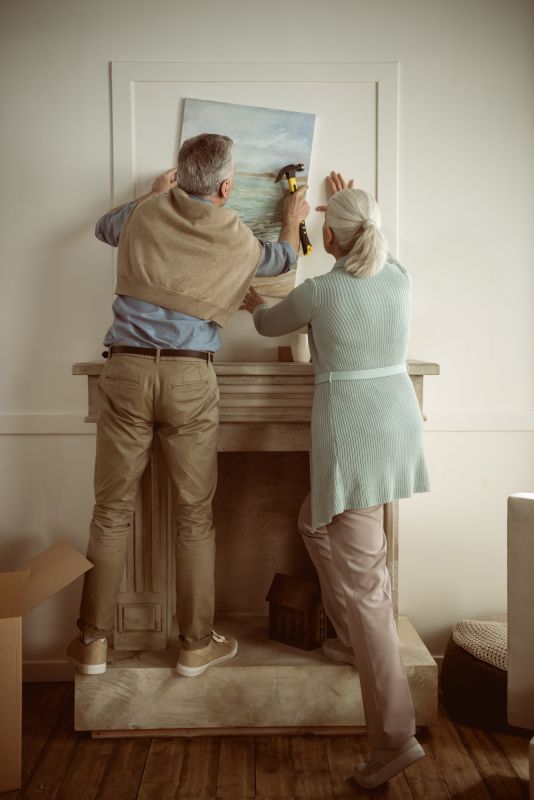 Smell, the Seat of Imagination
Intuitive, our olfactory memory associates certain smells with memories or emotions. The power of odours is such that some can even transport us to another space-time! To feel at ease in your new home, surround yourself with your favourite smells. Light a candle, burn essential oils or sprinkle your bedsheets with a few drops of perfume.
It's Only Natural!
Plants and flowers bring life and cheerfulness immediately, even in a space that is messy or half-empty. Therefore, take the time to suspend your spider plants, find the perfect window sill for your orchid or place a fresh bouquet of flowers in the centre of the table.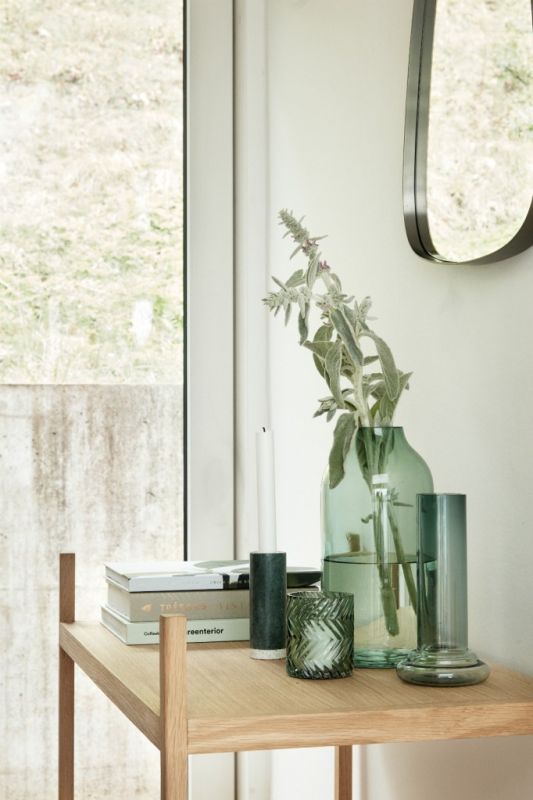 Reference: http://hubsch-interior.com/en
Let the Music Play!
Who is your favourite artist? Celine Dion, Run DMC, Sex Pistols? It doesn't matter, as long as unpack the stereo and play your favourite album—but not too loud, you don't want the neighbours to turn against you!
Sleep Makes Everything Better
At the end of the day, you will have but one desire: To flop down into the coziest bed and sleep a full eight-hour! If you slip under dusty and crinkled sheets, it will be at the expense of your comfort. Take the time to pull down the quilt, fluff the pillows and, most importantly, do not reuse the sheets you slept in the night before: Use clean, fresh blankets that smell like laundry. After all, you'll never be more comfortable than in bed!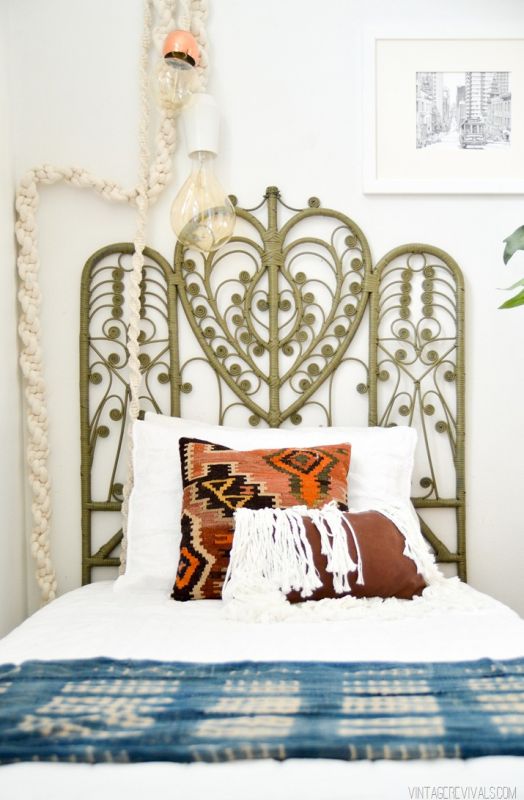 Reference: https://vintagerevivals.com/2015/09/well-thats-a-headboard-of-a-different-color
Take Full Ownership of the House
We understand if your first supper is a pizza with extra bacon, but don't make a habit out of delivery or take-out. Sure, restaurant food sounds appealing when time feels scared or you're not quite sure in which box you packed your kitchen knives, but trust us: Take full ownership of the kitchen by following a recipe you know by heart, and you will feel in control. Besides, the whole family will be excited by your world-famous Bolognese spaghetti!
After food, gather the kids in the living room for a movie night. You will see that, snuggled between your partner and your children with a feel-good movie, you will rejoice in the incomparable feeling of being truly at home!
Invite People Over!
Don't be so embarrassed! You just moved in and your friends will understand if the premises aren't spotless. But they are curious, and they'll be flattered that you want them to visit your new home.
By taking your friends and family members from one room to another, you will proudly remember all the beautiful things that made you fall in love with the house in the first place. Besides, your guests might have good decorating and renovating advice!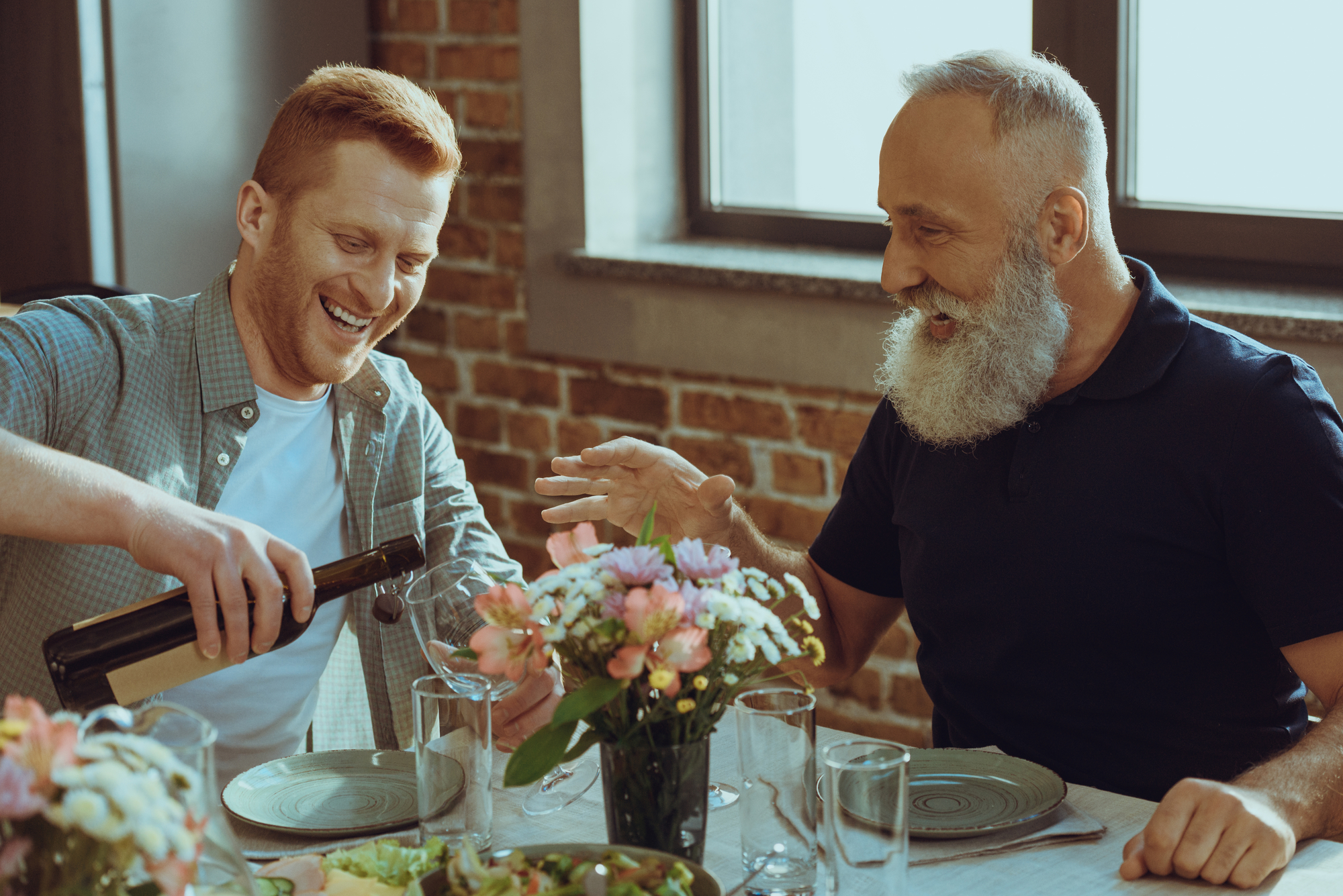 Finally, don't forget that time is your best friend. You will see, after a few weeks, you will feel right in your element. And in a year, when you celebrate the first anniversary of your move, you will be baffled: "What, already?"