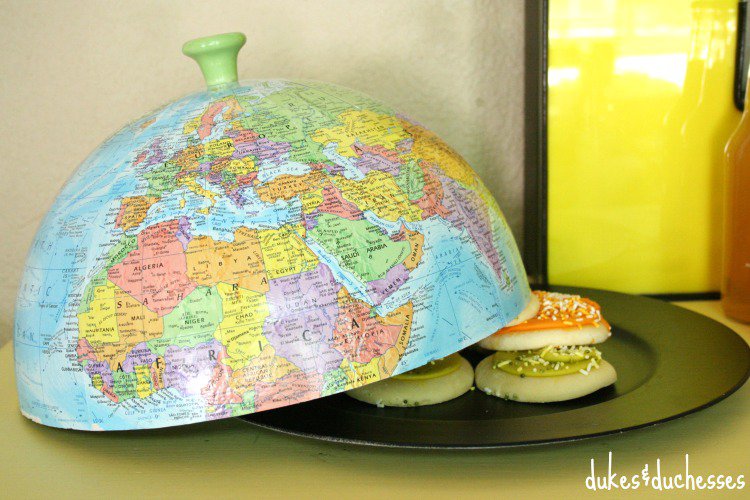 Date Online: 2017-08-17
Turning trash into treasure is a great idea in our "disposable" society.
It's true that beauty is in the eye of the beholder, but there are still limits to what can be considered good taste. You be the judge!
In order for this coffee pot-turned-aquarium to have any kind of wow factor, it definitely would have needed more of a retro look.
Source: http://www.msn.com/en-ca/lifestyle/home-and-garden#image=10
Fish frozen into large ice cubes...Why? Maybe if you aren't prepared to clean an aquarium and feed the fish, you just shouldn't have any!
Source: http://webecoist.momtastic.com/2010/02/25/31-aquariums-from-wow-to-wtf-pics/
Do you run a travel agency? If you do, this object might be just right for you...and if you don't, it probably isn't!
Source: http://dukesandduchesses.com/repurposed-globe-cloche/
Think these palm trees might melt the snow in your yard? Rather than adding anything, they just look depressing!
Source: http://www.lushome.com/30-amazing-ideas-reuse-recycle-old-car-tires-creative-recycled-crafts/77738
Hours of work for a result that's just "meh"...
Source: http://kryskirkpatrickdesign.blogspot.ca/2012/02/hutch-studio-classes.html
For a moment, this might make you might feel nostalgic about the Tin Man character from The Wizard of Oz...but just for a moment!
Source: http://kinassauerstyle.com/?page=2
This "doll" could inspire a horror novel writer! Aren't you scared it might come after you?
Source: https://www.etsy.com/listing/101511495/similar?ref=error_page_redirect
Christmas trees have come a long way in recent years. And apparently, so has bad taste!
Source: http://bec4-beyondthepicketfence.blogspot.ca/2013/11/12-days-of-christmas-day-7-ironing.html
So do you think you can tell the difference between good taste and bad?