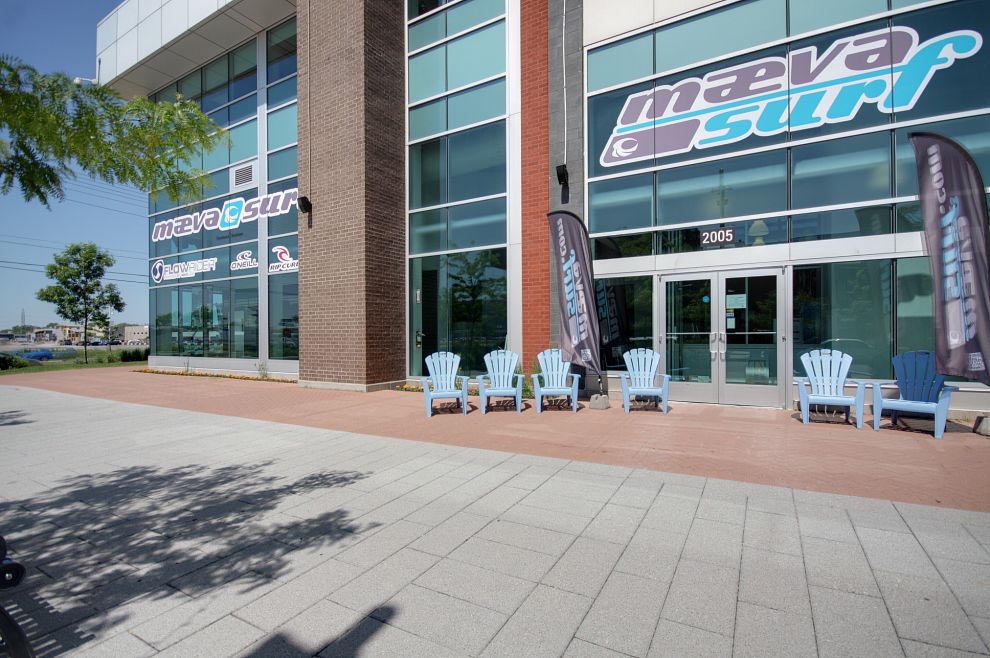 Date Online: 2018-02-13
Try something different and indulge in an indoor surf session!
Maeva Surf offers its customers an unparalleled adventure thanks to its superior facilities… A must-discover opportunity for fun and excitement!
Located in the Centropolis of Laval, Mavea Surf has facilities of exceptional quality for indoor surfing. Whether this is your first experience with indoor surfing or you are a seasoned pro, Maeva Surf will find the right "wave" for you!
Maeva means "welcome" in the language of the inhabitants of Polynesia, where surfing has its origins. That's why all members of the Maeva Surf team welcome you as if you were at home! Offering a multitude of packages that will meet the needs of a diverse clientele, Maeva Surf will make you live an experience!
Flowbording is an increasingly popular sport that allows you to surf as if you were really on a wave; a water propulsion system generates a current powerful enough to mimic the power of a real wave.
Notice to those who have never tried to stand on a board, you will have a lot of fun and hundreds of laughs! As soon as you "tame" the wave, you will realize how breathtaking this sport can be!
The Shop
Maeva Surf is also a great shop that offers visitors all sorts of items related to the practice of this mythical sport! You'll find clothing and accessories from well-known brands, including Rip Curl and O'Neill.
Of course, you can find out from specialists and passionate surfers about the equipment necessary to indulge in this sport and sports derived from surfing, such as paddle surfing and skateboarding…
The Installations
The owners of Maeva Surf have thought of every detail to ensure you a pleasant visit! You will find spacious dressing rooms…
As well as a rest area...
Upstairs, you will be able to admire the prowess of surfers!
Everything is here to spend unforgettable moments with family or friends! Maeva Surf also offers several options (group, office party, etc.) so you can discover this sport! You will find all the information on the different products and packages of Maeva Surf by visiting their full website: http://maevasurf.com/.
Located at 2005 Daniel-Johnson Boulevard, Laval, Maeva Surf awaits you for an unforgettable, memorable experience!