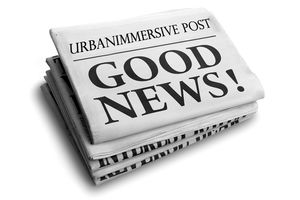 Date Online: 2019-06-17
LAVAL, Québec, June 13, 2019 (GLOBE NEWSWIRE)—Urbanimmersive Inc. ("Urbanimmersive," the "Company" or "UI") (TSX VENTURE: UI) (OTC PINK: UBMRF), the leading real estate content marketing platform, is pleased to announce today that the Company has appointed Scott Felsenthal to the Board of Directors, subject to all customary regulatory approval.
Scott Felsenthal currently serves as the Executive Vice President of Whitmor, a 4th-generation family-owned business based in the Memphis, Tennessee area in the USA. Whitmor designs, manufacturers, and supplies home organization, storage, and laundry accessory products to retailers across the world. In his current role at Whitmor, Scott is responsible for driving company culture and ensuring that the company is constantly positioning itself for sustainable future success. Furthermore, Scott, a licensed attorney, has extensive experience in leading various merger & acquisition efforts as well as exploring and executing upon strategic investment opportunities for his business.
"It is an honor to be able to help strategically assist Urbanimmersive at this exciting time in the company's history by joining the board of directors. The real estate industry is beginning to experience significant disruption by innovative technologies, and Urbanimmersive is at the forefront of this disruption with its marketplace solutions for real estate photographers, real estate agents, and others within the industry. I look forward to helping the company navigate the many opportunities ahead, including those within additional verticals, to ultimately unlock the significant shareholder value that I know exists." Stated Scott Felsenthal.
Ghislain Lemire, CEO of Urbanimmersive, states, "We are extremely happy to welcome Scott Felsenthal on our board of directors. Scott has been a tremendous help in the recent successful US-based acquisition of Tourbuzz. Scott has already a deep knowledge of Urbanimmersive and knows the steps the company has to cross in order to move to the other level."
With the addition of Mr. Felsenthal, the Urbanimmersive board now includes five independent directors, now inclusive of an American. The company intends to continue to update the board as necessary to ensure continued alignment with its strategic direction and expectations.
About Urbanimmersive
Urbanimmersive is a content marketing platform for real estate professionals. The Corporation connects real estate professionals, photographers and writers in order to simplify and optimize original content production workflow. Urbanimmersive enables its customers to leverage their marketing investment while increasing productivity, competitiveness, their web visibility, consumer engagement with their brand and ultimately, their revenue.
Caution of Forward-Looking Statements
Certain statements in this news release, other than statements of historical fact, are forward-looking information that involves various risks and uncertainties. Such statements relating to, among other things, the prospects for the company to enhance operating results, are necessarily subject to risks and uncertainties, some of which are significant in scope and nature. These uncertainties may cause actual results to differ from information contained herein. There can be no assurance that such statements will prove to be accurate. Actual results and future events could differ materially from those anticipated in such statements. These and all subsequent written and oral forward-looking statements are based on the estimates and opinions of the management on the dates they are made and expressly qualified in their entirety by this notice. The Company assumes no obligation to update forward-looking statements should circumstances or management estimates or opinions change.
For more information:
Urbanimmersive Inc.
Ghislain Lemire President & CEO
514-394-7820 X 202
ghislainlemire@urbanimmersive.com