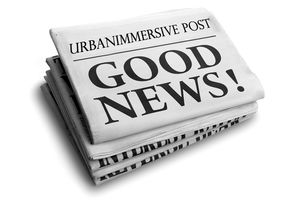 Date Online: 2019-05-13
LAVAL, Quebec, MAY 13, 2019—Urbanimmersive Inc. ("Urbanimmersive," the "Company" or "UI") (TSX VENTURE: UI) (OTC PINK: UBMRF), the leading real estate content marketing platform, is pleased to announce the appointment of Simon Bédard as Chief Financial Officer, effective June 3, 2019.
Mr. Bédard is a Chartered Professional Accountant (CPA, CA, Laval University) since 1995, a Chartered Financial Advisor (CFA) and holds an MBA from McGill University, dual specialization in Finance and Strategy. Over the years, Mr. Bédard held various senior positions including Vice-President Finance of a mid-size private company in the environmental service industry as well as senior positions held in large advisory firms (Deloitte & Touche LLP, Ernst & Young LLP) and in investment banking (Desjardins Securities Inc.) and served on the Board of Directors of the Quebec chapter of the MBA association. Before joining Urbanimmersive, Mr. Bédard was Chief Financial Officer of the public company ATW Tech Inc. (ATW-V) since 2015 which operates in the technology industry, more specifically in the payment solutions and interactive communications.
Mr. Bédard is also a Board member of Urbanimmersive since 2018 acting as Chairman of the Audit Committee. Mr. Bédard will remain on Urbanimmersive Board of Directors but will leave his role of the Chairman of the Audit Committee to a new member to be appointed.
Mr. Bédard will replace Martin Thibault, a co-founder of Urbanimmersive, who was acting as interim CFO since 2015. Martin Thibault will remain with the Company as Chief Marketing Officer effective June 4, 2019.
"Since our US acquisition, Urbanimmersive business has been rapidly evolving and growing. Simon's extensive background in mergers & acquisitions, financing/treasury, accounting/audit, equity capital markets and business development within an international context is the perfect and needed addition to our management team." Stated Ghislain Lemire, CEO of Urbanimmersive. "We are pleased to welcome Simon and truly feel privilege to be able to attract such a talented profile in our leadership team." Added Ghislain Lemire.
TSX Venture Exchange has not reviewed this press release and has neither approved nor disapproved the contents of this press release.
About Urbanimmersive
Urbanimmersive is a content marketing platform for real estate professionals. The Corporation connects real estate professionals, photographers and writers in order to simplify and optimize original content production workflow. Urbanimmersive enables its customers to leverage their marketing investment while increasing productivity, competitiveness, their web visibility, consumer engagement with their brand and ultimately, their revenue.
Caution of Forward-Looking Statements
Certain statements in this news release, other than statements of historical fact, are forward-looking information that involves various risks and uncertainties. Such statements relating to, among other things, the prospects for the company to enhance operating results, are necessarily subject to risks and uncertainties, some of which are significant in scope and nature. These uncertainties may cause actual results to differ from information contained herein. There can be no assurance that such statements will prove to be accurate. Actual results and future events could differ materially from those anticipated in such statements. These and all subsequent written and oral forward-looking statements are based on the estimates and opinions of the management on the dates they are made and expressly qualified in their entirety by this notice. The Company assumes no obligation to update forward-looking statements should circumstances or management estimates or opinions change.
For more information:
Urbanimmersive Inc. Ghislain Lemire President & CEO 514-394-7820 X 202