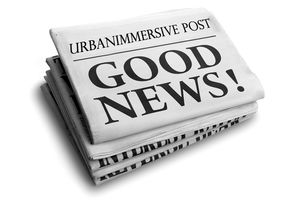 Date Online: 2019-06-20
LAVAL, Quebec, June 20, 2019—Urbanimmersive Inc. ("Urbanimmersive," the "Company" or "UI") (TSX VENTURE: UI) (OTC PINK: UBMRF), the leading real estate content marketing platform, is pleased to announce the addition of a new photo-editing services within its business solutions for real estate photographers.
Based on a recent national survey conducted by Urbanimmersive, the biggest challenges of full time real estate photographers is reaching better productivity. To increase productivity as well as achieving an improved work-life balance, more and more photographers are turning to external services to make post-production editing tasks. Usual market costs for outsourcing photo edition services range from $.50 to $3 per images depending on the work to be done. With more than 10 million images going on Urbanimmersive platform per year, photo-editing service represents an immediate business opportunity.
"All of our market indicators tend to show that post-production photo-editing services are in high-demand and is a rapidly growing business. This trend just been confirmed recently with a French photo-editing start-up in France who raised $230M in funding." Stated Ghislain Lemire, CEO Urbanimmersive. "Visual content photo-edition service is part of Urbanimmersive's DNA. Back in 2013, Urbanimmersive was running a computer generated imagery service department, a business we spun-off in 2015 to concentrate on real estate photography solutions. With now having the largest network of independent real estate photographers in North America, putting in place a photo-editing service for them is a natural fit and takes us back to our original roots. It is also aligned with our product-synergy phases we are now starting to roll out following our successful operational-synergy execution of our recent US-based acquisition." Stated Ghislain Lemire, CEO of Urbanimmersive.
Photo-editing service is currently provided by Urbanimmersive to a limited number of photographers until full deployment of the solution.
Artificial Intelligence Machine Learning Integration
The recent acquisition of Tourbuzz has provided Urbanimmersive development team with access to machine learning image naming automation intellectual propriety which is already in production within the Company business solution.
"Machine learning artificial intelligence is already providing Urbanimmersive an edge on the market providing photographers with an automated image naming feature, thus increasing their productivity. Applying our AI knowhow to our new photo-edition services makes a lot of sense as we truly believes AI will continue to add value to our propositions while cutting down cost of related services. In regards to the photo-edition, the process will teach the machine learning to recognize what has to be done on images and which tasks have to be performed. Going forward, the engineering teams envision the possibilities of an automated photo-edition task." Stated Ghislain Lemire, CEO of Urbanimmersive.
High Dynamic Range Imagery in Implementation
HDR (High Dynamic Range Imagery) from leading US-based vendor will be integrated within our photo-edition services during the summer. HDR is a post-production tone-mapping computerized process that compose one image frame using multiple image exposures. HDR process is very popular in the real estate industry to capture interior pictures with perfect lightning . This HDR addition from a leading HDR vendor will make Urbanimmersive photo-edition services one of the most complete solutions on the market that is fully integrated to a real estate photographer SAAS business Solution.
About Urbanimmersive
Urbanimmersive is a content marketing platform for real estate professionals. The Corporation connects real estate professionals, photographers and writers in order to simplify and optimize original content production workflow. Urbanimmersive enables its customers to leverage their marketing investment while increasing productivity, competitiveness, their web visibility, consumer engagement with their brand and ultimately, their revenue.
Caution of Forward-Looking Statements
Certain statements in this news release, other than statements of historical fact, are forward-looking information that involves various risks and uncertainties. Such statements relating to, among other things, the prospects for the company to enhance operating results, are necessarily subject to risks and uncertainties, some of which are significant in scope and nature. These uncertainties may cause actual results to differ from information contained herein. There can be no assurance that such statements will prove to be accurate. Actual results and future events could differ materially from those anticipated in such statements. These and all subsequent written and oral forward-looking statements are based on the estimates and opinions of the management on the dates they are made and expressly qualified in their entirety by this notice. The Company assumes no obligation to update forward-looking statements should circumstances or management estimates or opinions change.
For more information:
Urbanimmersive Inc.
Ghislain Lemire
President & CEO
514-394-7820 X 202
ghislainlemire@urbanimmersive.com
Simon Bédard
Chef de la direction financière
514 394-7820 poste 224
simonbedard@urbanimmersive.com
www.urbanimmersive.com