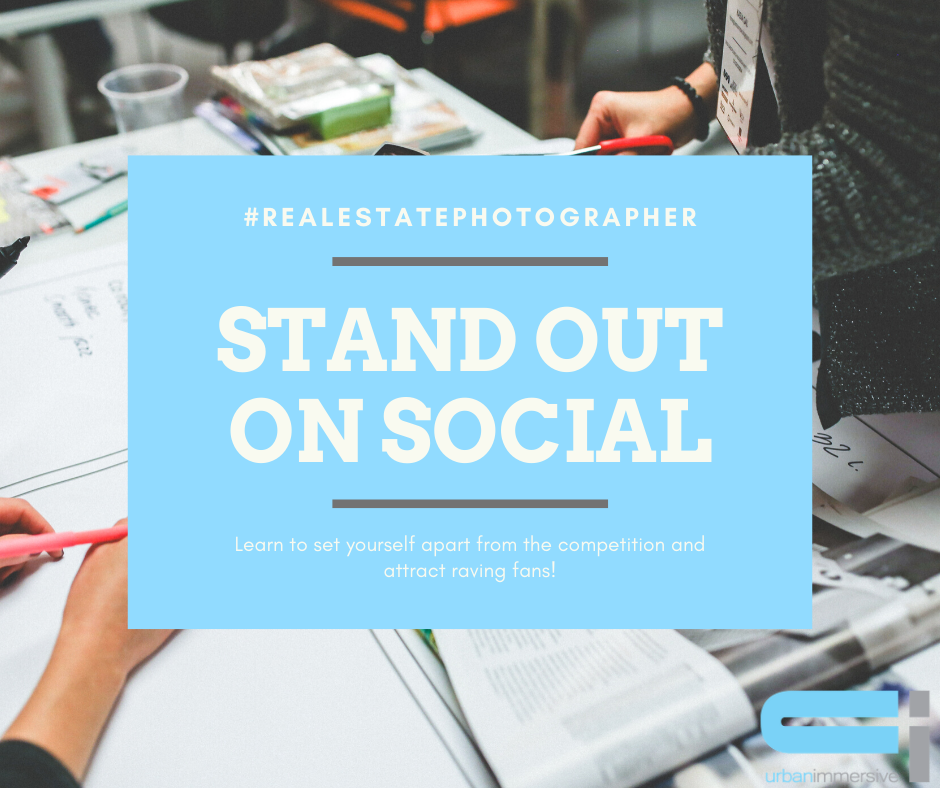 Date Online: 2023-02-26
We have entered the era of social proof.
Whereas people used to choose the businesses they wanted to work with based on word of mouth from people they knew, they now turn to anyone and everyone with an opinion via online reviews. Of course, online reviews are largely beneficial to the consumer, but they also hold a lot of benefits for the business owner.
Benefits Of Online Reviews For Business Owners:
Constructive feedback to improve your business
Confirmation of what you do best
Improved local recognition
A boost in SEO
Levels the playing field between large and small or old and new businesses
Now, more than ever, it is crucial to you as a real estate photographer to establish trust and credibility with the public by collecting overwhelming amounts of reviews from your raving fans. However, if you are anything like most real estate photographers:
You don't know where you should post customer reviews
You feel uncomfortable about asking clients for reviews
You're not sure of the best way to collect raving reviews
Sound familiar?
Don't worry, you're not alone!
Sadly, we discovered that there is actually very little information or helpful tips out there to help real estate photographers like you overcome this obstacle. That is where today's article comes in. If you are in search of a way to collect raving reviews from all of your real estate photography clients and leverage them into even more, you have come to the right place!
Overcoming The Fear Of Asking For Reviews
We get it, you feel like you're already asking for a lot by asking for sellers and agents to hire you. To go back after they've already put money in your pocket and ask for another favor seems...well rude.
It's not!
First of all, let's address the fear of asking agents. Consider the fact that real estate agents understand exactly where you are coming from because they wrestle with the same feelings. Because they have such empathy for your position, most real estate agents will be more than happy to provide you with a review. In fact, some may even bring up their own discomfort about collecting reviews giving you the opportunity to provide one in exchange.
Sellers may not experience the same awkward feeling that you and agents are faced with but that doesn't mean they have no motivation to give you a review. You see, social proof has become so prevalent because it is a natural human desire to share your opinions with others. Especially, when you believe it can help someone else or protect them from getting hurt in the way that you have been.
Websites like Yelp wouldn't exist if people weren't born with a built-in desire to express their opinions to anyone and everyone that will listen. It is the same psychology that has driven the success of Facebook Groups and other peer-based sites.
The moment that you shed the notion that you are begging someone to do something arduous that they will hate you for, the faster your business will begin to grow.
Exactly How You Should Ask For Reviews
The first thing that you need to do is decide what platform you want your clients to post their initial reviews. In the next section, we will discuss how you can stretch them further on other platforms but for now, you need to decide which is most important.
In most cases, the best place for you to have clients leave your reviews will be on Google. If you haven't already, you need to start by setting up and verifying your business with Google. The sooner you do this the better because it can take some time to get your verification so you can start collecting reviews and legitimizing yourself to potential local clients.
Speaking of local clients, they are a major reason why Google is the best place to host your client reviews. Since you operate a hyperlocal business as a real estate photographer, you are dependent on local homeowners and real estate agents finding you at the top of Google when searching for a listing photographer. This is dependent on your SEO which will, in turn, depend on your number of 5-star Google reviews.
Once you have decided on the platform that you wish to send your reviewers to, it is time to start collecting them. Although some people will be compelled to review your business all on their own, others will need a gentle nudge.
Start by reaching out by phone after completing their order to ask for their feedback. If they are unhappy with your work, this is your opportunity to address their concerns right away and turn their frown upside down. If they are pleased with your work, make notes of what they say, graciously thank them and ask if they would be willing to leave a quick review of your services if you make it extra easy for them.
If they agree, send them an email with the following:
A pre-written statement reflecting exactly what they said so they can easily copy/paste the review.
A direct link to where you want them to leave their review
Another thank you for their efforts
Ask them if there is anything else you can do for them
By providing them with a pre-written review that reflects what they tell you so they can easily copy/paste it and the direct link, you make this a 30-second process for them that you don't need to feel guilty about. Just be sure that you stick to their exact words and don't stray. If they want to add more they will.
Getting More Clients With Your Reviews
We have already discussed the point that reviews are valuable. However, what many people fail to realize is that there are a lot of ways that you can extract even more value from every review that you collect.
Here are a few easy ways that you can further leverage your listing photography reviews:
Add them to your website
Add the images of them to your social media
Add them to your print marketing materials
Add them to your email signature
Don't hesitate to double-dip on reviews from listings with agents. True, it is the agent that is hiring you but you don't want to ask them for a review every single time. Instead, with their permission, reach out directly to the sellers as well to collect reviews from them.
Finally, don't forget to respond to all of your reviews. Typically, you only see a business respond to reviews when they are negative. However, every comment that you leave in response to a review will only improve your SEO and public image further.
Take Your Real Estate Photography Business To The Next Level
Whether you are just starting out as a real estate photographer or you are looking to take your career to the next level, we have countless resources available for you here at Urban Immersive. If you enjoyed today's article, browse through similar posts below and don't forget to subscribe to our newsletter for exclusive offers and content in the future.