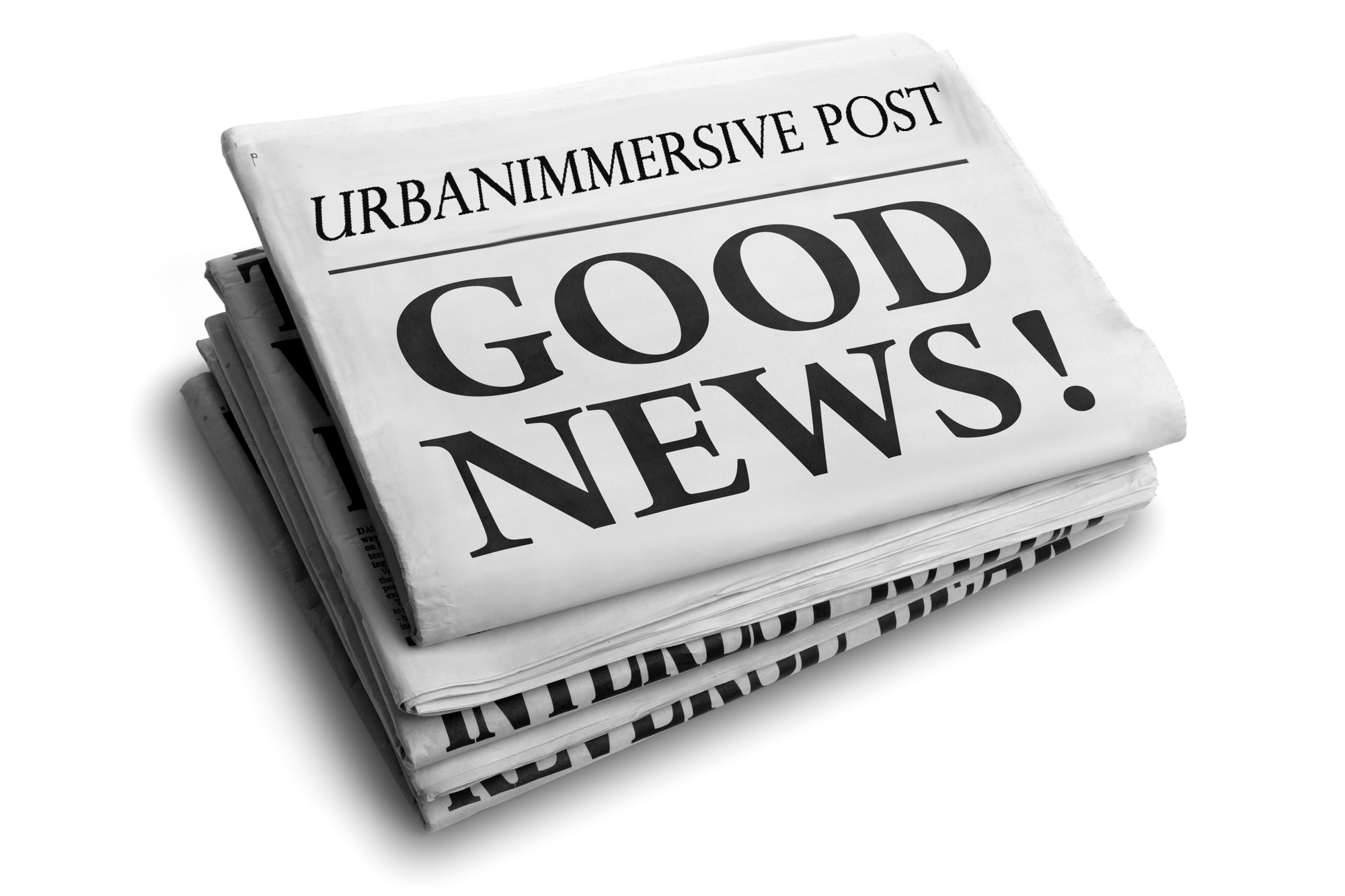 Date Online: 2019-01-29
LAVAL, Québec, Jan. 28, 2019 (GLOBE NEWSWIRE) -- Urbanimmersive Inc. ("Urbanimmersive," the "Corporation" or "UI") (TSX VENTURE:UI.V) (OTC PINK: UBMRF), the real estate content marketing platform, today announced select audited financial results and presents business highlights for the fourth quarter and year ended September 30, 2018. The financial statements and related management's discussion and analysis ("MD&A") can be viewed on SEDAR at https://www.sedar.com/.
2018 Fiscal Highlights
Record revenues of $2,245,289 for the 2018 fiscal year representing a 344% increase over the previous year;
Acquisition of 100% of Tourbuzz, the leading real estate photographer software solution provider in North America;
Closing of financing of amounts of CAD $3,774,400 and US$ 1,150,000 for the acquisition of Tourbuzz and the support of its commercial initiatives and the development of its platform.
Subsequent events
Operational restructuring of Tourbuzz for a reduction in operating costs estimated at US $1,200,000 per year;
Introduction of Urbanimmersive Artificial Intelligence Image Identification Machine Learning Application and Closing of a Private Placement of $125,000 to fund additional development of this application;
Signature of an Image Data Feed Agreement with Zillow.
Achievements
During the 2018 financial year, the Corporation has achieved an important milestone in its strategic growth plan by acquiring Tourbuzz, the leading real estate photographer software solution provider in North America establishing solid foundations for its business development of its content marketing marketplaces. Record revenues of 2018 fiscal year are mainly the results of the Corporation's organic growth.
The acquisition of Tourbuzz allowed Urbanimmersive to become the leading visual content independent network in North America. This leading position now enables Urbanimmersive to open partnership discussions with different real estate organization groups by the fact the Corporation can distribute and promote services in practically every city in North America. The recent Image Data Feed Agreement with Zillow's announcement is a good example and the Corporation intends to continue further discussions with Zillow and other major groups to leverage this leading market position.
Following the acquisition of Tourbuzz, the Corporation implemented an operational restructuring plan to reduce Tourbuzz's operating expenses estimated at US$1,200,000 per year. The Corporation has sunset some Tourbuzz products and laid off engineers and managers who were dedicated to these projects. In addition, the Corporation has recently concluded an agreement to terminate the lease of Tourbuzz's facilities in Atlanta, resulting in additional savings. The Corporation's next goal will be to focus on high-margin products and services to improve its financial performance.
The acquisition of Tourbuzz has allowed Urbanimmersive to have access to highly valuable intellectual property related to image recognition machine learning Artificial Intelligence image recognition projects done by Tourbuzz. The Corporation has recently announced its intention to pursue the development of this AI technology in its office of Montreal with the goal of further transforming Urbanimmersive into an even more progressive real estate content marketing company using natural text languages to assist production of storytelling contents.
At the beginning of 2018 fiscal year, the Corporation was announcing initiatives concerning the use of its computing power for crypto-mining. In the recent announcement related to its Artificial Intelligence (AI) technology as well as the depreciation of crypto-currency value, the Corporation is shifting the use of its computing power on rendering AI processes needed to run its image recognition Machine Learning. Therefore, the Corporation is no longer mining crypto-currencies and will be exclusively using its computing power to accelerate its machine learning AI.
To support its technological development, commercial growth and the acquisition of Tourbuzz, the Corporation has used several financing arrangements including the completion of a public offering for a total amount of $1,437,500, the completion of private placements for a total amount of $544,000, the issuance of convertible debentures for a total amount of $2,182,500 and finally the signature of a financing agreement with the National Bank of Canada for a term loan of US$1,150,000 and a credit line of $100,000.
SELECTED FINANCIAL INFORMATION
Twelve-month
period ended
September 30, 2018
Twelve-month
period ended
September 30, 2017
$
$
Revenue
2,245,589
506,305
Cost of sales
1,927,863
680,071
Gross profit
317,726
(173,766)
Operating expenses
2,146,560
1,270,407
Other expenses
937,515
67,216
Net loss and comprehensive loss
(2,766,349)
(1,511,389)
Basic and diluted net loss per common share
(0,04)
(0,03)
The financial statements and related management's discussion and analysis ("MD&A") can be viewed on SEDAR at www.sedar.com.
About Urbanimmersive
Urbanimmersive is a content provider marketplace for real estate professionals. The Company connects real estate professionals, photographers and writers in order to simplify and optimize original content production workflow. Urbanimmersive enables its customers to leverage their marketing investment while increasing productivity, competitiveness, their web visibility, consumer engagement with their brand and ultimately, their revenue.
For more information, please contact:
Urbanimmersive Inc.
Ghislain Lemire
President & CEO
514-394-7820 X 202
ghislainlemire@urbanimmersive.com
www.urbanimmersive.com
Certain statements in this news release, other than statements of historical fact, are forward-looking information that involves various risks and uncertainties. Such statements relating to, among other things, the prospects for the company to enhance operating results, are necessarily subject to risks and uncertainties, some of which are significant in scope and nature. These uncertainties may cause actual results to differ from information contained herein. There can be no assurance that such statements will prove to be accurate. Actual results and future events could differ materially from those anticipated in such statements. These and all subsequent written and oral forward-looking statements are based on the estimates and opinions of the management on the dates they are made and expressly qualified in their entirety by this notice. The Company assumes no obligation to update forward-looking statements should circumstances or management estimates or opinions change.