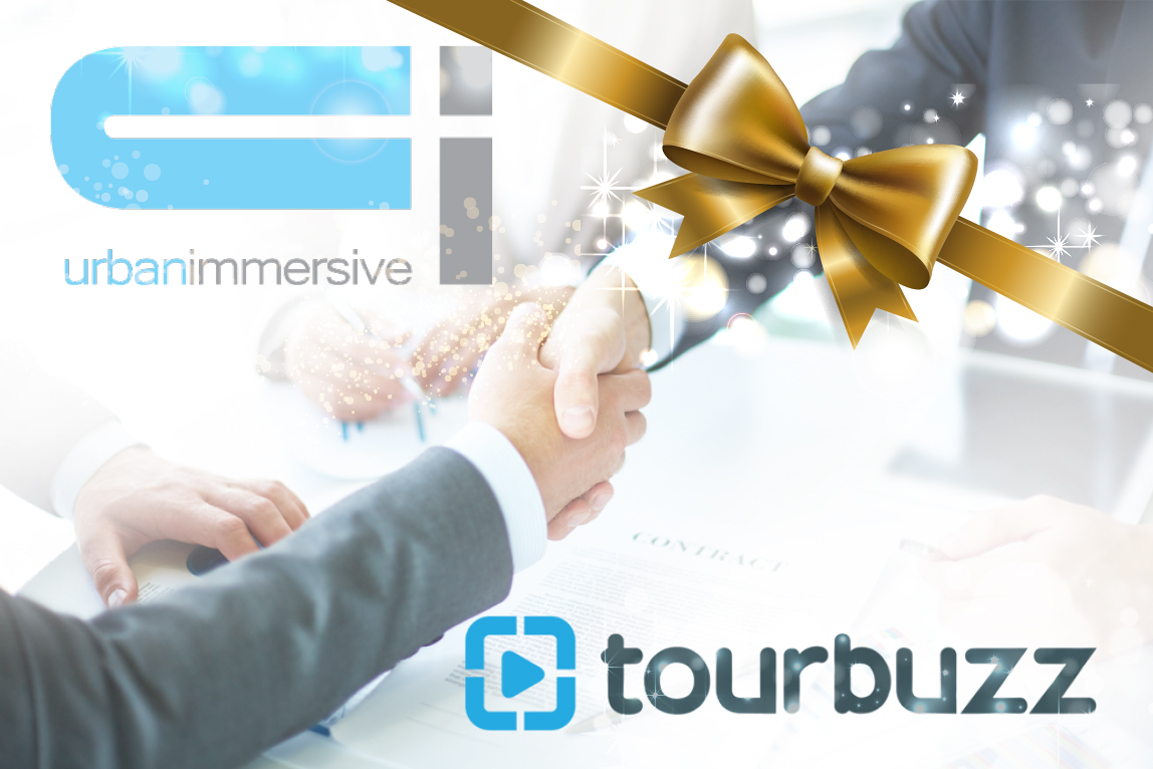 Date Online: 2018-07-13
LAVAL, Québec, July 13, 2018—Urbanimmersive Inc. ("Urbanimmersive" or the "Corporation") (TSX VENTURE: UI.V) (OTC PINK: UBMRF), the real estate content marketing platform, is pleased to announce that it has entered into a definitive purchase agreement on July 13, 2018, in connection with the previously announced acquisition (the "Acquisition") of Tourbuzz, LLC ("Tourbuzz"), and that it completed its round of financing for the private placement of secured extendible convertible debentures, warrants and units (the "Private Placement") which will be used to pay a portion of the cash component of the purchase price for the Acquisition. The remaining portion of the cash component of the purchase price for the Acquisition will be funded by a senior secured debt (the "Senior Secured Financing").
Urbanimmersive will now work on closing the Private Placement and the Senior Secured Financing and putting in place all required security documents and registrations, which will require some processing time.
"The completion of the round of financing for the Private Placement and the signature of the definitive purchase agreement for the Acquisition represent a significant milestone for Urbanimmersive as we can now start planning the integration of Tourbuzz to our operations," said the Corporation's Chief Executive Officer, Ghislain Lemire. "Combined with our strong quarter over quarter organic growth and our memorandum of understanding ongoing discussion with one of the largest real estate portals in North America, I believe that Urbanimmersive has never been, after 10 years of existence, in a better position for growth. I can only be excited to think about what the future holds for Urbanimmersive," concluded M. Lemire.
"After bootstrapping Tourbuzz into the leading real estate photography platform in the US & Canada, we began looking for ways to leverage our leadership position to bring even more value to our customers. By combining forces with Urbanimmersive, we gain not only a broader product portfolio but also access to the capital required to develop new products. The entire Tourbuzz team is excited about the opportunity to create more value for our combined customers," declared Alan Pinstein, Tourbuzz's Chief Executive Officer.
The Acquisition, which is still subject to customary closing conditions and the receipt of required regulatory approvals (including stock exchange), is expected to be completed in August 2018.
About Tourbuzz
Established in 2008 and based in Atlanta, Georgia, USA, TourBuzz, LLC. (www.tourbuzz.net) is the leading real estate photography software solution. Tourbuzz solutions are used by more than 1500 photographer businesses across the United States and Canada, as well as in Great Britain and Australia, performing approximately 250,000 (pay per transaction) photo shoots annually. Tourbuzz's photographers have uploaded to date more than 32 million photos including videos and panoramas.
About Urbanimmersive
Urbanimmersive is a content marketing platform for real estate professionals. The Corporation connects real estate professionals, photographers and writers in order to simplify and optimize original content production workflow. Urbanimmersive enables its customers to leverage their marketing investment while increasing productivity, competitiveness, their web visibility, consumer engagement with their brand and ultimately, their revenue.
Caution of Forward-Looking Statements
Certain statements in this news release, other than statements of historical fact, are forward-looking information that involves various risks and uncertainties. Such statements relating to, among other things, completion and expected timing of the Acquisition, the Private Placement and the Senior Secured Financing; whether the Acquisition, the Private Placement and the Senior Secured Financing will be successful; the receipt of required regulatory approvals (including stock exchange) in respect of the Acquisition; are necessarily subject to risks and uncertainties, some of which are significant in scope and nature. These uncertainties may cause actual results to differ from information contained herein. There can be no assurance that such statements will prove to be accurate. Actual results and future events could differ materially from those anticipated in such statements. These and all subsequent written and oral forward-looking statements are based on the estimates and opinions of the management on the dates they are made and expressly qualified in their entirety by this notice. The Corporation assumes no obligation to update forward-looking statements should circumstances or management estimates or opinions change. For additional information with respect to certain of these and other assumptions and risk factors, please refer to the last Corporation's MD&A filed with the Canadian securities commissions. The forward-looking statements contained in this press release represent our expectations as of the date hereof. We disclaim any intention and assume no obligation to update or revise any forward-looking statements.
For more information:
Urbanimmersive Inc.
Ghislain Lemire
President & CEO
514-394-7820 X 202
ghislainlemire@urbanimmersive.com
www.urbanimmersive.com