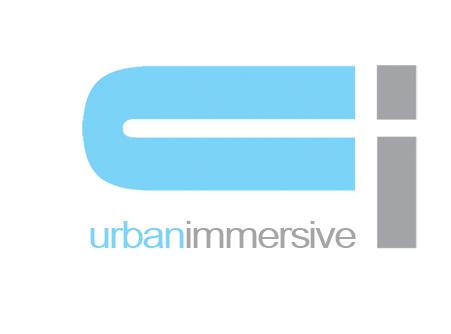 Date Online: 2015-02-24
HIGHLIGHTS - Quarterly revenues increased by 138% compared to the corresponding quarter of the previous year; - 47% reduction of the Operating Loss and a 93% reduction of the Net loss and comprehensive loss when compared to the corresponding period of the previous year; - Closing of a private placement of $ 500,000 on October 23, 2014; - Signature of 2 agreements for its new immersive blog platform; - Launch of the APCHQ real estate portal (www.apchq3d.com)
Urbanimmersive Technologies Inc. (TSX VENTURE:UI) ("Urbanimmersive Technologies"), today presented its unaudited consolidated financial results, including those of Urbanimmersive Inc. ("Urbanimmersive" and, collectively with Urbanimmersive Technologies, the "Corporation"), its wholly owned subsidiary, for the three-month period ended December 31, 2014.
During the first quarter of fiscal year 2015, the Company closed a private placement of an aggregate amount of $ 500,000. The proceeds of the offering are allowing the Company to maintain its marketing and technology development activities in the real estate market in Quebec.
In the first quarter of fiscal 2015, the Company has developed and launched the real estate immersive portal of the APCHQ (Association for Professionals in the Construction and Habitation of Quebec). The new APCHQ real estate portal (www.apchq3d.com) presents exclusively future and new built properties using the immersive technology of Urbanimmersive. The increase in revenue for the quarter was mainly due to the license agreement, and services related to the deliverables of this mandate. The portal will continue to generate service revenues in the coming quarters and will ensure visibility for all products and services of Urbanimmersive in the real estate market.
During the first quarter of fiscal 2015, the Company has focused its marketing and development efforts on its two new technology platforms; its immersive blog platform and the Visual Content Marketplace. Two agreements have already been concluded regarding the immersive blog platform. One of the two agreements is with the APCHQ and the other with an organization operating one of the largest real estate portals in Canada in terms of traffic. The name of this organization will be unveiled in the coming weeks.
The two new technology platforms allow the Company to use a different commercial approach and to operate with a reduced staff. Revenues from these new platforms are based on traffic monetization and online commissions on payment transactions. In this regard, operating expenses are much lower than the corresponding quarter of the previous year as the Company needs least staff to execute. In this regards, the Company does not anticipate any short-term hiring for the implementation and operation of the mandates linked to those new agreements.
« We're pleased with the results of the first quarter of fiscal year 2015. We have managed to establish our new operational foundation for the upcoming quarters,. With our two new agreements for the immersive blog platform, we can now count on new sources of revenues » stated Ghislain Lemire, Urbanimmersive CEO.
Selected Financial Information
| | | | | |
| --- | --- | --- | --- | --- |
| | December 30, 2014 | | December 30, 2013 | |
| | $ | | $ | |
| Revenue | 365,576 | | 153,604 | |
| Cost of sales | 146,519 | | 194,088 | |
| Gross profit | 219,309 | | (40,484 | ) |
| Operating expenses | 238,856 | | 450,096 | |
| Other expenses | 15,547 | | 6,664 | |
| Net loss and comprehensive loss | (35,094 | ) | (497,244 | ) |
| Assets | 1,054,920 | | 1,496,976 | |
| Liabilities | 693,337 | | 564,874 | |
| Equity | 361,543 | | 932,102 | |
Operating Results
The Corporation's revenues have increased from $153,604 to $365,576 an increase of $211,972 or 138%. This increase is mainly due to the contract for APCHQ real estate portal (www.apchq3d.com) for the amount of $200,000.
The Corporation incurred a net loss of $35,094 for the three-month period ended December, 31 2014 compared to $497,244 for the same period in 2013. A decrease of $462,150 or 93%.
Operating expenses totalled $238,856 compared to $450,096 for the same period of 2013, a decrease of $211,240 or 46.9%. This decrease is due to a decrease in selling expenses, administrative expenses and in research and development expenses. Selling expenses totalled $39,440 compared to $122,336, a decrease of $82,696 or 67.76%. Administrative expenses totalled $119,282 compared to $237,445 a decrease of $118,163 or 49.76% due to a decrease in salaries of $44,648 and a decrease in professionals fee of $37,280 and a decrease of $15,067 in share based compensation. Research and development expenses totalled $80,134 compared to $90,315, a decrease of $10,181 mainly due to a decrease in staff.
Other expenses totalled $15,547 compared to $6,664 for the same period in 2013, an increase of $8,883. This increase is mainly due to the interest charge on convertible debentures of $6,864 in 2014 compared to none in 2013 and to the increase of the interest charges on long term debt of $2,141.
Quarterly Result Trends (in thousands of $)
The operating results for each of the last eight quarters are presented in the following table. Management considers that the information for each of those quarters was determined in the same way as for our audited consolidated financial statements for the year ended September 30, 2014.
Results
(Consolidated)
Results
(Consolidated)
Results
(Consolidated)
2015
2014
2013
T1
T4
T3
T2
T1
T4
T3
T2
$
$
$
$
$
$
$
$
Revenue
365
140
155
202
154
218
152
179
Gross profit (loss)
219
(1
)
1
(4
)
(40
)
43
(74
)
3
Operating loss
(35
)
(314
)
(373
)
(499
)
(497
)
(659
)
(614
)
(532
)
Basic and diluted net loss per Common Share
(0.00
)
(0.017
)
(0.020
)
(0.028
)
(0.037
)
(0.047
)
(0.040
)
(0.040
)
Liquidity, Capital Resources and Sources of Financing
As of December 31, 2014, the Corporation had a cash position of $284,062 and a working capital of $27,748 compared to a working capital of $372,880 as of September 30, 2014, an increase of $400,628. This increase is mainly due to closing of a funding of $500,000 on October 23, 2014.
The Corporation has prepared a budget for 2015 using assumptions that management considers reasonable. Achieving budgeted results depends mainly on the increase of sales, compliance with the gross operating margin forecast and control of general and administrative expenses. Management expects to meet its budget and have sufficient liquidity to fund its operations at least beyond December 30, 2015. Although management believes it has developed action plans to manage liquidity risk and operational, there is no assurance that these measures will be successful. In the event that the budget estimates are not realized as planned, the Corporation may need additional capital to fund its operations and there is no guarantee that it would be able to raise the necessary capital.
About Urbanimmersive
Based in Laval, Quebec, Canada, Urbanimmersive is a digital media company dedicated to the online real estate market. The Company provides marketing content production services and innovative technology solutions specifically designed to increase productivity and business revenues of its customers. The company's customers are primarily home builders, promoters, real estate brokers, brokerage agencies and real estate portals operators.
For more information, visit technologies.urbanimmersive.com
Caution Concerning Forward-Looking Statements
Certain statements made in this press release that are not historical facts are forward-looking statements and are subject to important risks, uncertainties and assumptions. The results or events predicted in these forward-looking statements may differ materially from actual results or events. As a result, readers are cautioned not to place undue reliance on these forward-looking statements. For additional information with respect to certain of these and other assumptions and risk factors, please refer to the Corporation's MD&A dated January 27, 2015 and filed with the Canadian securities commissions. The forward-looking statements contained in this press release represent our expectations as of the date hereof. We disclaim any intention and assume no obligation to update or revise any forward-looking statements.
This news release does not constitute an offer to sell or a solicitation of an offer to buy any of the securities in the United States or to any U.S. Persons. The securities have not been and will not be registered under the United States Securities Act of 1933, as amended, or the securities laws of any state of the United States of America and may not be offered or sold within the United States of America or its territories or possessions unless pursuant to an exception therefrom.
Ghislain Lemire
President and CEO
514-394-7820
ghislainlemire@urbanimmersive.com