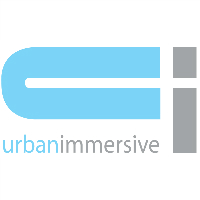 Date Online: 2016-04-28
MONTREAL, QUEBEC--(Marketwired - April 28, 2016) - Urbanimmersive, (the "Company" or "Urbanimmersive") (TSX VENTURE:UI), the real estate content marketing marketplace, is pleased to announce the availability of a multilingual version of its content marketing marketplace, the newest addition in UI's efforts to expose its solution to the global real estate market.
The new multilingual version is now offering French, English and Spanish interfaces and Urbanimmersive is already planning on adding other languages in coming months. « In the last year, we have been focusing on establishing a strong customer base with industry leaders in our local french market and the new multilingual version is part of the organization's ongoing efforts to expose our solution to real estate professionals, visual content providers and writers all over the world », said Ghislain Lemire, Urbanimmersive CEO.
About Urbanimmersive
Urbanimmersive is a content marketing marketplace for real estate professionals. The Company connect real estate professionals, photographers and writers in order to simplify and optimize original content production workflow. Urbanimmersive enables is customers to leverage their marketing investment while increasing productivity, competitiveness, their web visibility, consumer engagement with their brand and ultimately, their revenue.
For more information, visit: www.urbanimmersive.com
Urbanimmersive Inc.
Ghislain Lemire
President and CEO
514-394-7820 X 202
ghislainlemire@urbanimmersive.com
www.urbanimmersive.com