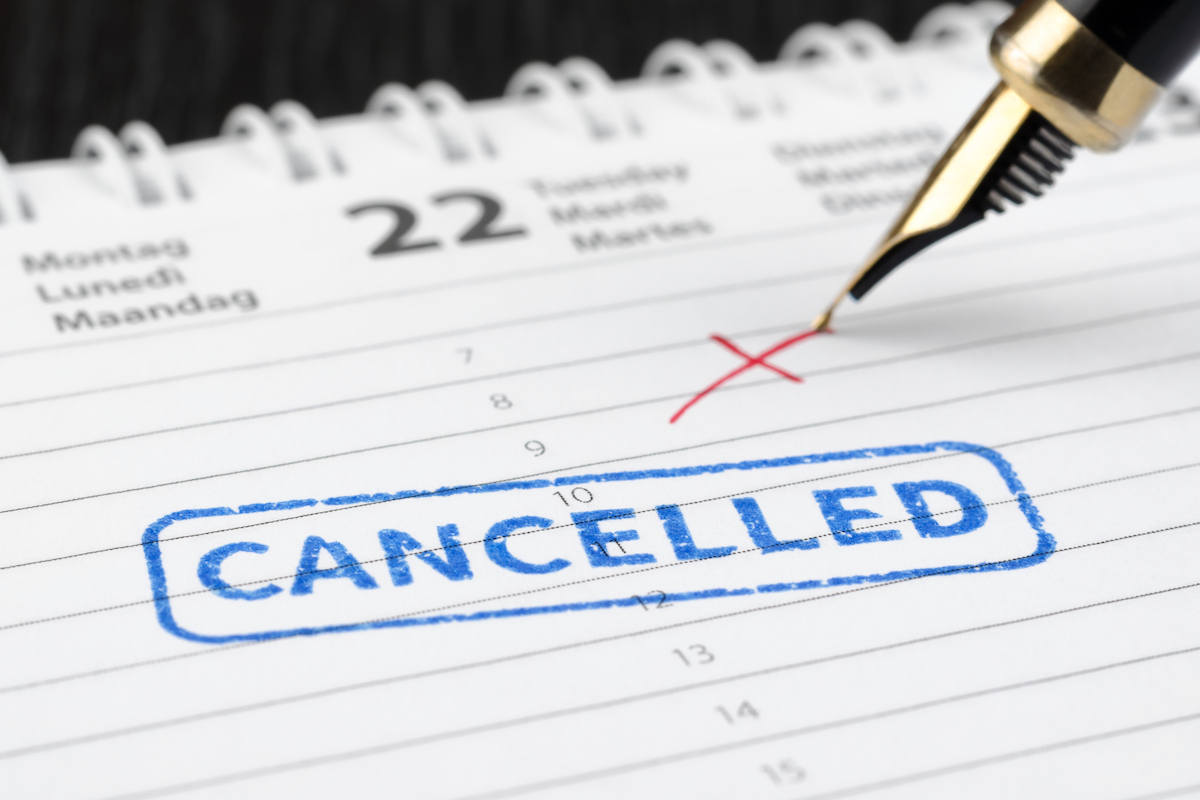 Date Online: 2023-06-06
The real estate industry moves at a speed that doesn't allow us to take a break.
Between photo shoots, post-production work, and management tasks, real estate photographers find out fast that time is money, literally. To make sure that time and money are not wasted, many photographers charge fees to clients when they cancel their appointment within less than 24 hours' time frame. Here's the reason why you should consider doing the same.
Your Availability Is Your Income
Building a loyal client base is far from easy for a real estate photographer. It takes many months of hard work and a lot of patience. Because perseverance always pays, many photographers have succeeded and now book multiple photo shoots a day, and when your days are fully booked, every single minute counts.
A last-minute cancellation equals the time that you have lost in your day, and this equates to a loss of money if the notice given was too short for you to book another client waiting for an appointment. Charging fees, which could represent 10% to 30% of the photo shoot, for cancellations requested within your predefined time frame, such as 12 or 24 hours, is a guarantee that you'll never lose 100% of your income.
Because Your Time Is Worthy
A day in the life of a real estate photographer begins early in the morning and often finishes very late at night. Long hours dedicated to contacting clients, editing photos, managing invoices, and, of course, to shooting photos. In other words, a typical day at work is not solely defined by the number of photo shoots.
Being notified in time allows you to think of a plan B. Last-minute cancellation fees are a way to monetize the management tasks that you would normally do in the evening, for example.
If you consider starting to charge cancellation fees, make sure that it is clearly communicated to your clients up front... It is important that clients do not see these charges as a "punishment" but more as part of your standard terms & conditions of working with you. Obviously, discretion is advised, and if you feel that a client deserves a second chance or should not be charged for whatever reason, you are able to credit the invoice. By doing so, you will at least be able to track the cancelation and gently steer your client towards a preferred behavior, with fewer cancellations.
With the right online ordering system, you'll be able to automate cancellation fees and send invoices to your clients. It is a game-changing asset for real estate photographers!
Put your company on autopilot and take advantage of our Business Solution built for real estate photographers! To learn more, visit http://www.urbanimmersive.com/photographer.