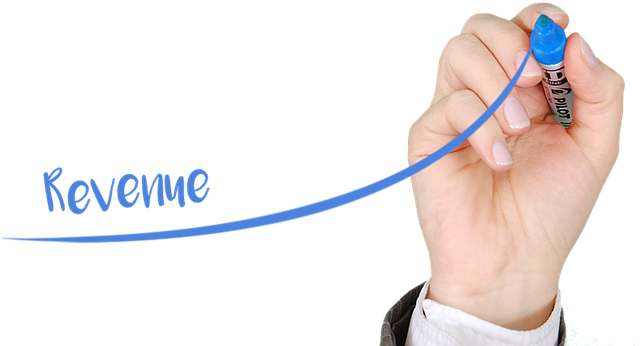 Date Online: 2023-03-30
It's common for real estate photographers to feel as though their earning potential is strictly limited to how many listing photoshoots they can book a month, and what they can charge to remain competitive. Often, many of the tasks involved with the post-production of these shoots, working around challenging listings to get quality shots, and traveling between shots, hinders your earning potential. In other words, you're forced to trade your time for money.
In fact, FTP.com reports that the average real estate photographer only earns $43,137 per year. While that is respectable, it is likely far below what you would like to make as a creative business owner and entrepreneur in the real estate industry.
We at Urbanimmersive would like you to know that there are more ways for you to generate additional revenue as a real estate photographer, and that you don't always have to directly trade your time for money. While each of today's tips may not individually generate enough extra revenue to replace your income as a real estate photographer they will certainly supplement your income in a big way.
1. Use Downloadable 3D Pocket Websites
The hottest and newest technological tool to hit the real estate industry is 3D pocket websites. A 3D pocket website is a fully immersive 3D tour experience that is hosted on an indexable single-property website in which the background is replaced by a virtual tour. Not only do these websites allow you to generate the highest quality virtual tours for your clients in a way that adds value to your service offering and keeps you competitive but they're fast and easy to produce. As a real estate photographer, being able to offer this service without it taking tons of extra time is huge for your bottom line.
The true beauty of using 3D pocket websites is the fact that they can also earn you extra revenue because they're downloadable or pocketable. Each time that someone wishes to download a copy of the 3D pocket website for themselves, they will need to purchase it, generating extra income for you. Although not every buyer will do this, most sellers and serious buyers will be eager to and you will get paid each time.
The best part? In an effort to support photographers during these uncertain times, we're currently offering 3D Tours and pocket websites for free* as part of our beta release for photographers using the Ricoh Theta range of 360 cameras**, meaning there is no cost to you to produce them right now, and that means you're looking at pure profit.
(Please note: *After the official launch of the 3D Tour and Pocket Website, in Mid April 2020, the cost will be 5 credits per 3D Tour. And also note: **Further 360 camera models will be supported over time, at beta and launch phase, Ricoh Theta Z1 and V are supported).
2. Monetize Your Real Estate Photography Blog, Vlog, And Podcast
These days, more and more real estate photographers are realizing how important it is to create their own valuable content in the form of blogs, vlogs, and podcasts. These tools are immensely essential because they:
Increase your website's SEO
Position you as an expert
Show off your talents
Allow for more strategic networking
However, you can also use all of this content to begin earning passive income through both traditional advertising and affiliate marketing. If you are not familiar with affiliate marketing, it is the practice in which you promote other companies' products and services and get paid when someone makes a purchase originating from one of your affiliate ads or links. Affiliate marketing is the most common way in which bloggers, vloggers, and podcasters earn income from their content.
As a real estate photographer, creating and then monetizing this type of content for endless passive income is a no-brainer. However, it would make the most sense for you to promote products and services that are still relevant to the real estate industry. For example, real estate schools, digital staging, or real estate marketing tools. Consider the fact that the majority of the visitors to your real estate photography content will either be agents or buyers and sellers.
3. Increase Bookings & Decrease Cancellations
One of the biggest drains on a real estate photographer's revenue stream is canceled appointments. While it may not be possible to eliminate cancellations entirely, there are ways to reduce cancellations. In fact, scheduling overall can create a lot of extra hassles and take up a lot of your time if you are trying to do it manually. Therefore, you should make the transition to digital scheduling as soon as possible.
As we discussed in our previous article about cancellations, charging a fee to clients that cancel may help to protect you from this. However, before you can do that you need to have a strong cancellation policy in place and be proactive about educating clients of this policy. Attorneys will also suggest having a strong contract in place that you get signed upon booking appointments so that agents and sellers take your time seriously.
Some suggestions to include in your cancellation policy that will make it fair for both you and the clients include:
A time window in which they can cancel or reschedule for free
A window in which their entire or a portion of the prepaid amount is forfeited
A clear explanation of the time table for cancellations, rescheduling, and fees
The more clear and upfront you are in your service contracts and cancellation policies the better because you never want anyone to feel misled or taken advantage of by you.
Here at Urbanimmersive, we offer free digital scheduling solutions that allow you to turn your calendar into your secret weapon as a real estate photographer and significantly cut down on those cancellations. Our software will sync to your Google calendar and allow your clients to book you based on your availability directly from your website without taking up your valuable time. In fact, it will even manage the distance between your jobs to make sure you have enough time to travel between them. It doesn't get any easier than that!
4. Improve Processing Time
Perhaps the biggest drain on your schedule as a real estate photographer is the time it takes you to process the photos from your shoots and get them deliver-ready. If you are still doing all of your post-production tasks manually, you will be amazed at how automated services like our HDR solutions will change your life and business! Using our unique platform, you can quickly upload all of your photos, organize them into groups, render images, and generate branded single-property websites. The more you automate this portion of your service, the more time you will have to book additional shoots each month and increase your earning potential.
Want More Help Growing Your Revenue As A Real Estate Photographer?
Don't forget to subscribe to the Urbanimmersive blog and come back each week for practical and actionable advice that you can use to become the best real estate photographer in your market. If you enjoyed reading this article, be sure to check out these related posts: